List of Chinese universities for those who wish to come to China to study Chinese in 2023 spring. Welcome language international students to China!
Although China has opened its borders(Notice on China to Drop COVID-19 Quarantine for the Incoming Person), non-degree language students are still not allowed to enter the country. Recently we got the great news that from 8th January 2023, the visa application process for language students of some Chinese universities resumes. That is to say, language students from some universities can also come to China to study in the spring of 2023. The following list of Chinese universities available for language students who want to come to China in 2023 Spring is for your reference.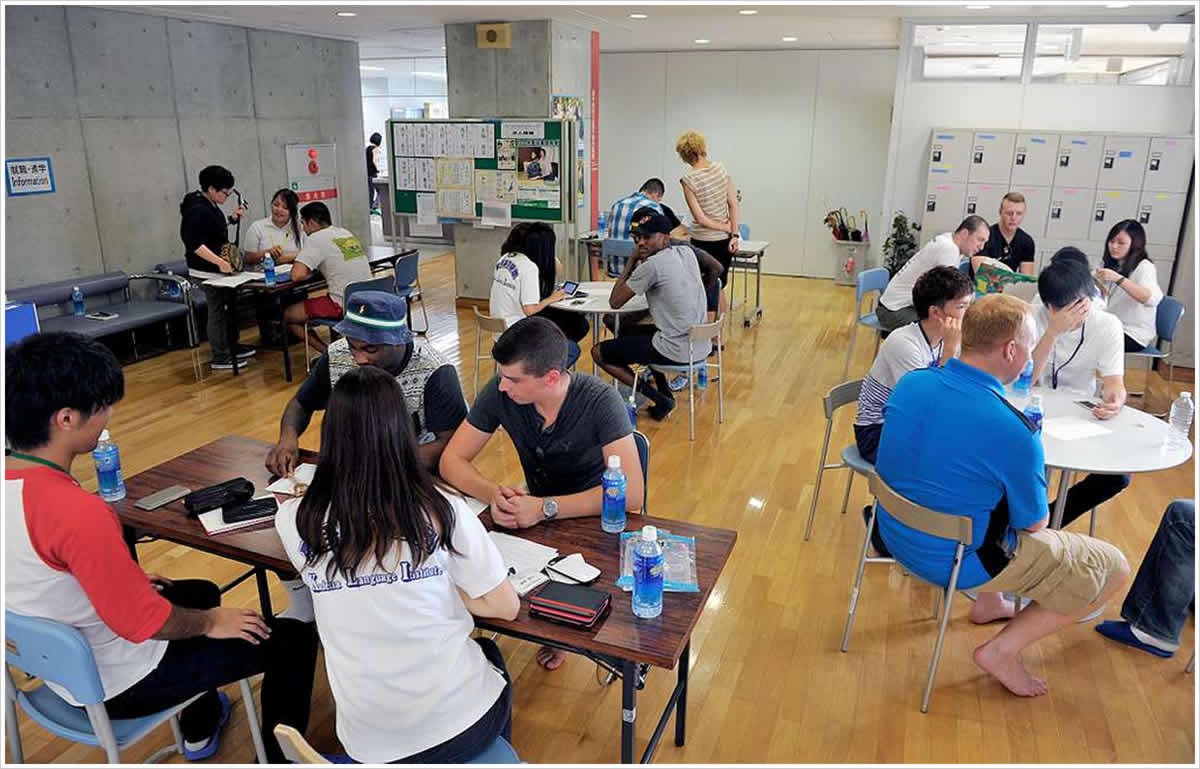 1. Beijing International Chinese College
Beijing International Chinese College (BICC) is a professional educational institution devoted to the international promotion of the Chinese Mandarin language. Since 2005, the school has offered Chinese language courses and Chinese culture courses to students from all over the world. Those who wish to come to China to study Chinese can apply to BICC. Welcome language international students to study at BICC!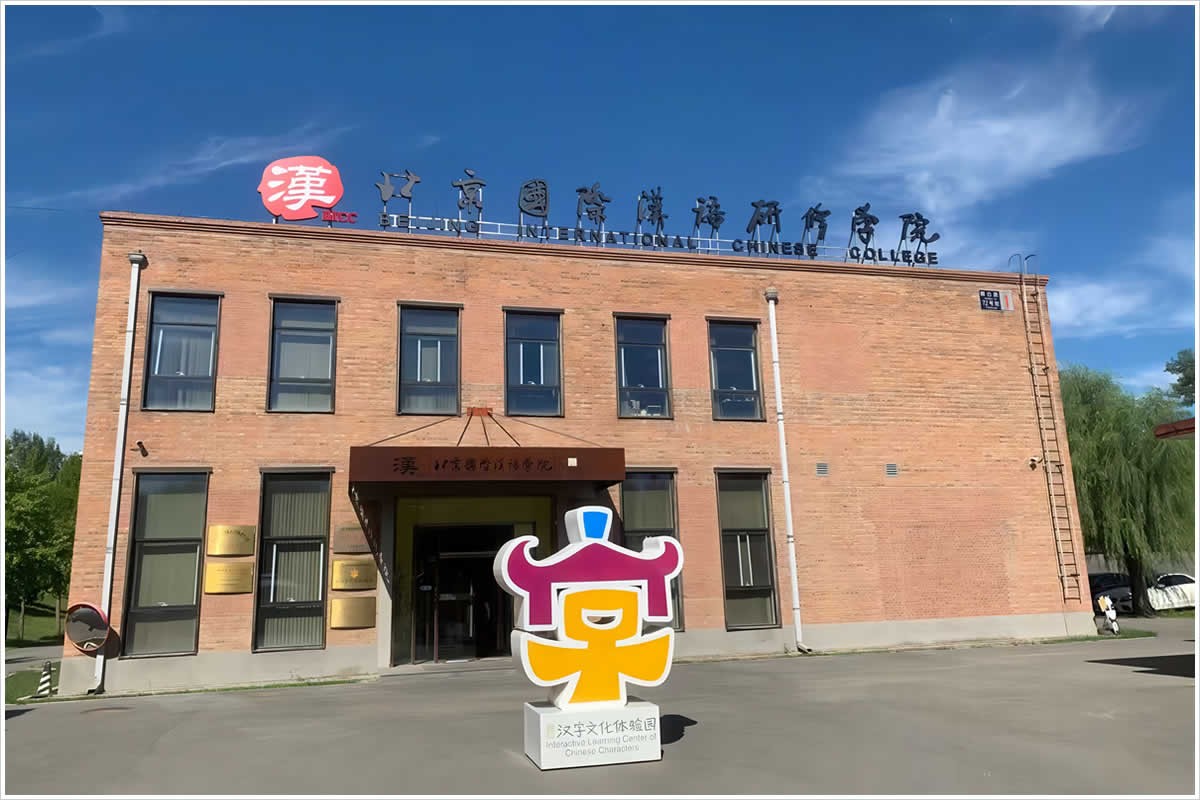 l  Exceptional teaching standards
With expert teachers, small classes, high levels of individual attention, and engaging lessons, you can be confident that whatever your learning goals and interests are, we can help you get there - fast.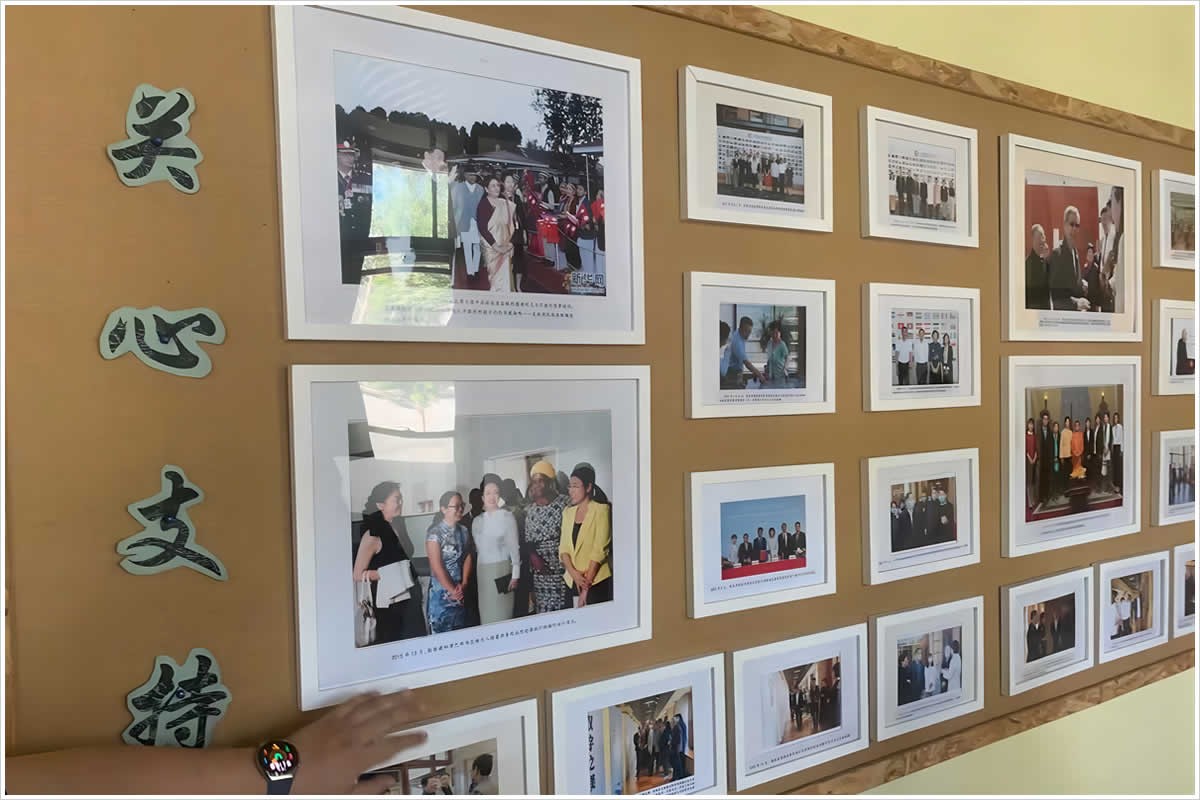 l  Outstanding resources and facilities
All of our campuses have exceptional facilities and resources to support your studies. Many of our classrooms have interactive whiteboards. Our study centers provide a wealth of high-quality learning resources and include multimedia centers offering free internet access and Wi-Fi. BICC has partnered with a fitness and recreation center where BICC students can swim and work out for free.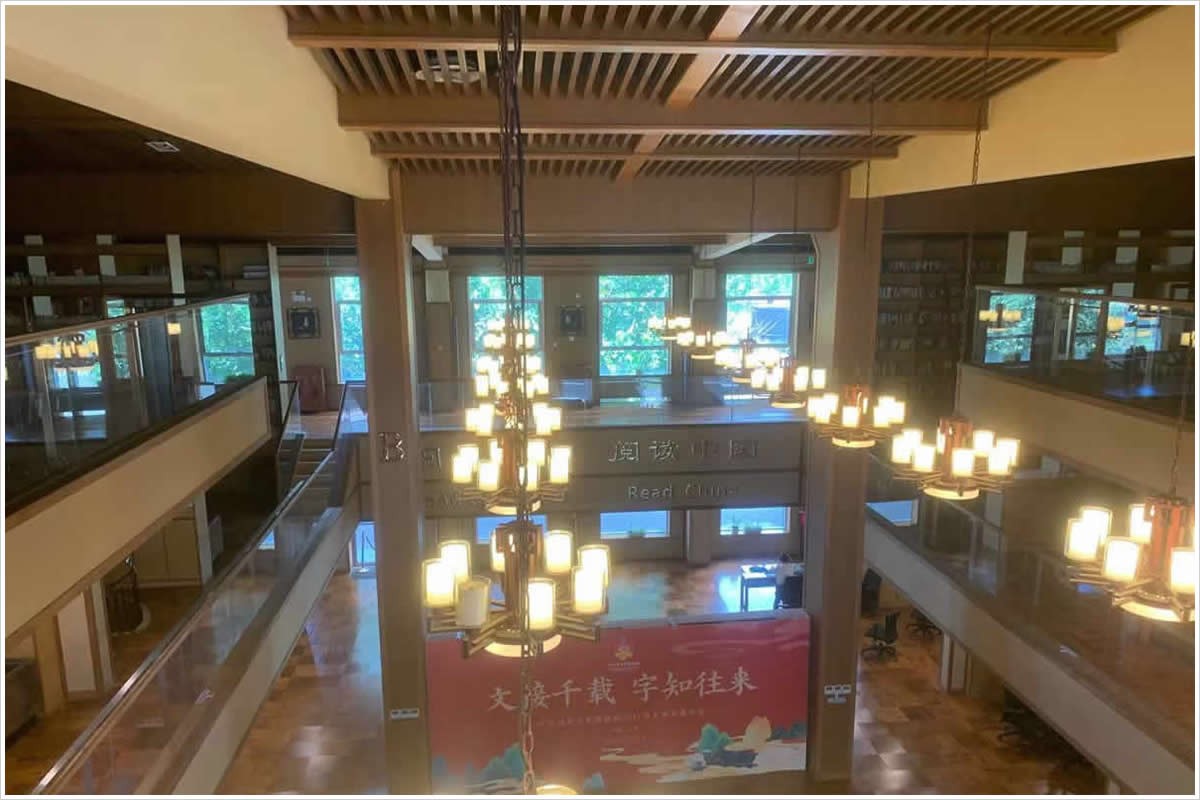 l  Have the time of your life!
We understand that when you come to a BICC center you don't just want to learn Chinese - you want to have a great time too. This is why we offer an extensive range of social activities, sports activities, and trips.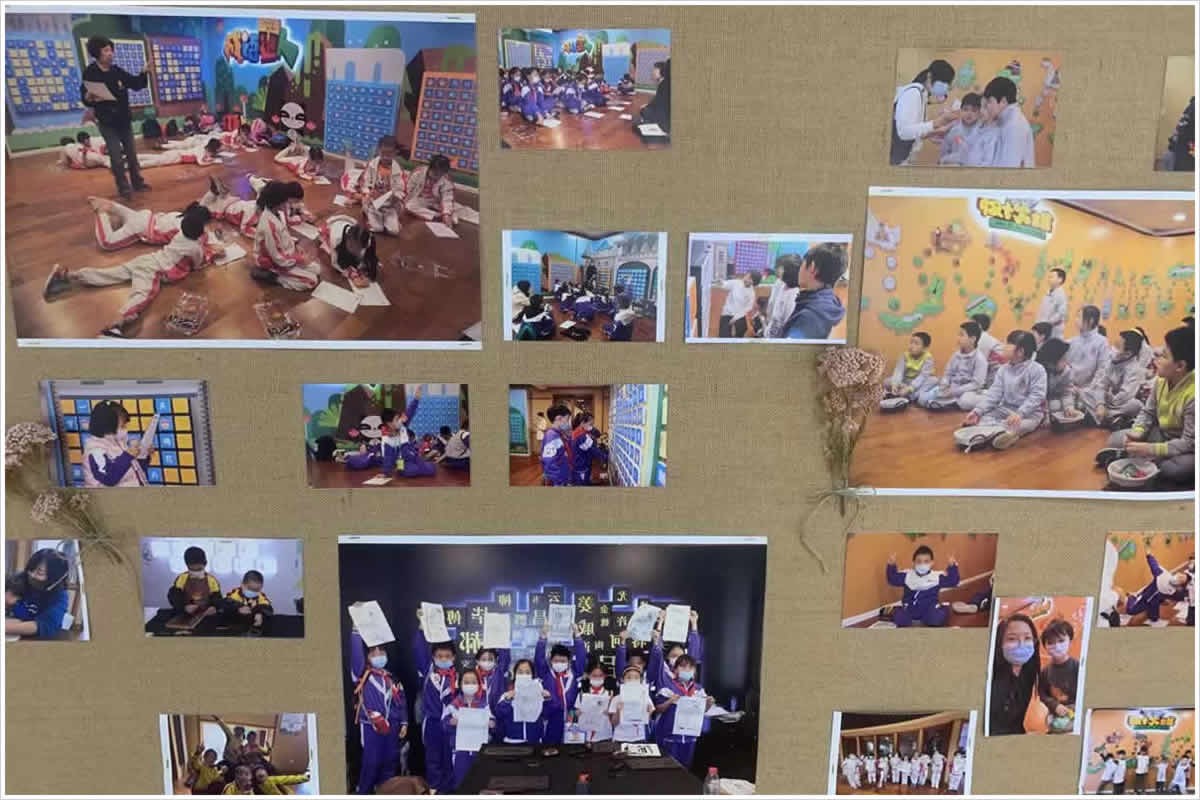 l  Continuous student support 
1. Our multi-lingual customer service team can advise you on the best course and campus to suit your needs and help answer any questions you may have.
2. Our dedicated accommodation services team helps to organize your living arrangements, whether you choose homestay accommodation, shared apartments, or studio apartments.
3. Upon arrival, our academic and student services teams will help you get the most out of your study experience. We have an open-door policy, which means students can speak to any member of staff at any time.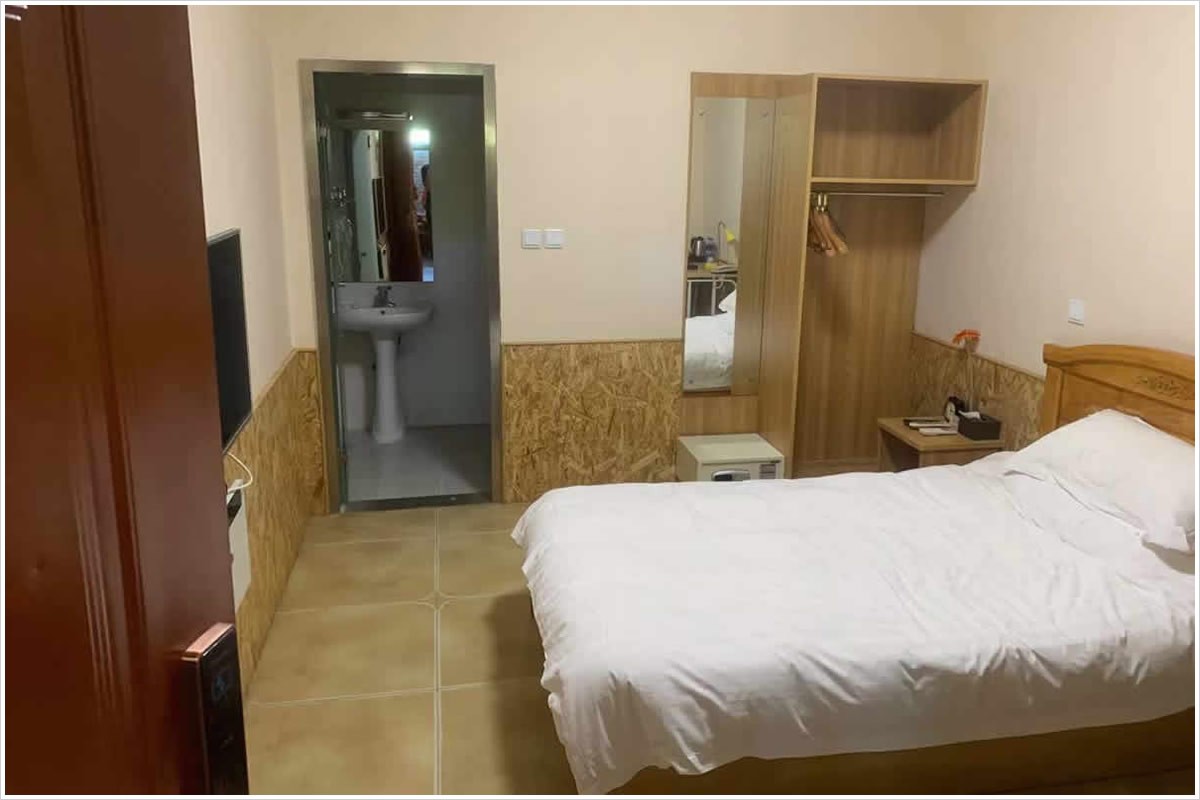 2. Southwestern University of Finance and Economics
SWUFE (Southwestern University of Finance and Economics) is one of the premier universities of finance and economics in China. It is one of the top 100 universities in the nation's 211 Project, a national initiative to build 100 first-class universities in the 21st century. The University has modern teaching-and-research facilities, quality athletic and logistic service hardware enhanced with easy Wi-Fi, and other kinds of connections.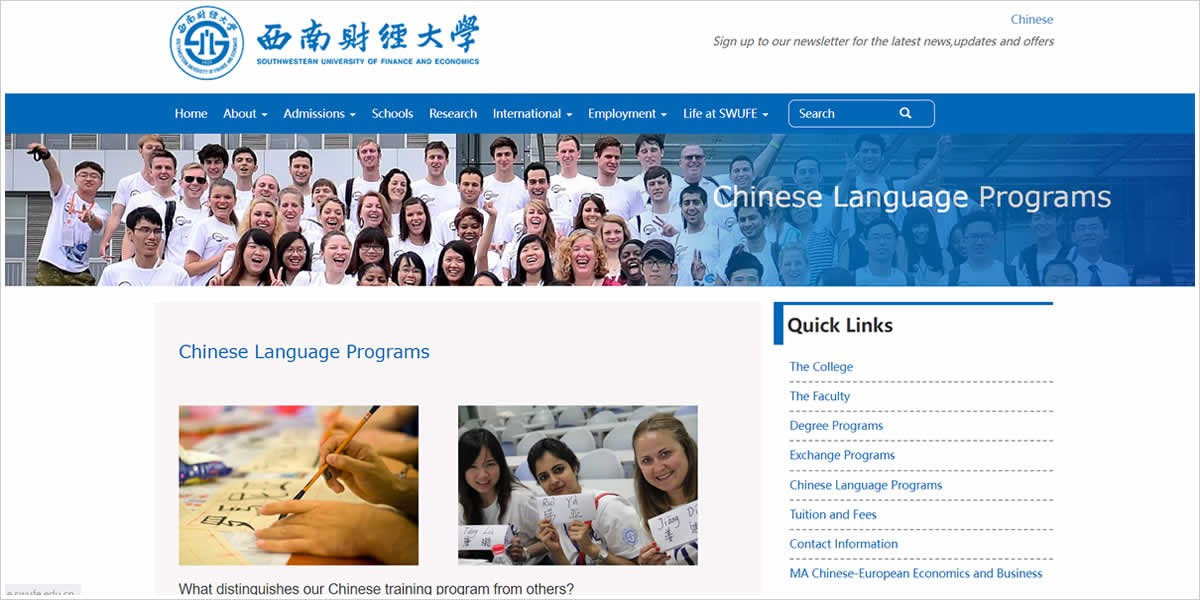 3. Hainan Tropical Ocean University
Hainan Tropical Ocean University is a fully government-funded public university. It's located in the: Hawaii of China" – Sanya, the southernmost coastal tourist city in China. It provides apartments exclusively for international students, with one room for one person, and a common kitchen and a washing machine on each floor. Students can enjoy life and study with peace of mind. What's more, it organizes various extracurricular activities for international students. Students can learn more about China and experience a different life.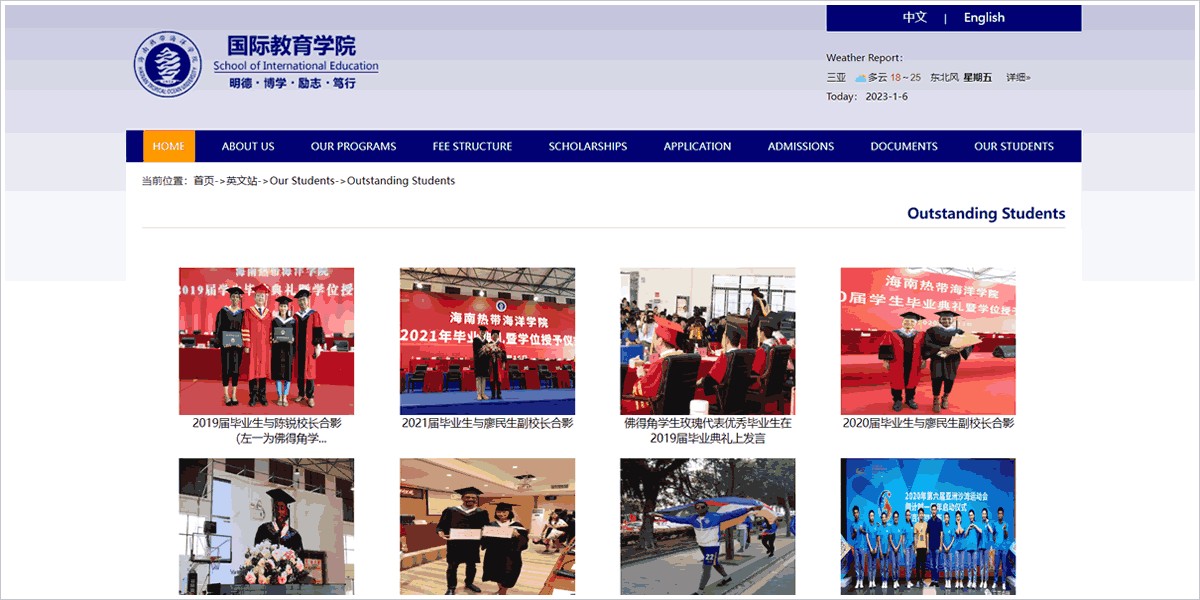 4. East China University of Science and Technology
East China University of Science and Technology (ECUST) is located in Shanghai, an economic, financial, commercial as well as shipping center in China. As an eligible university authorized by the Ministry of Education to enroll international students since 1956, ECUST has over 60 years of experience in teaching and serving international students.
About Courses
l  Different Levels: 6 levels for elementary, intermediate, and advanced language acquisition.
l  Small Classes: Each class with a maximum of 20 international students.
l  Comprehensive Training: Diverse curriculum elements including listening, speaking, reading, and writing are combined to improve language ability.
l  Professional Faculties: Experienced Chinese language teachers offering instructions and guidance.
l  Target-oriented Teaching: Enhancement of integrated application of Chinese language.
l  Degree Upgrade: Priority for admission to ECUST undergraduate or postgraduate programs.
l  Officially Granted: Certificate and transcript (with credits attached)for completion.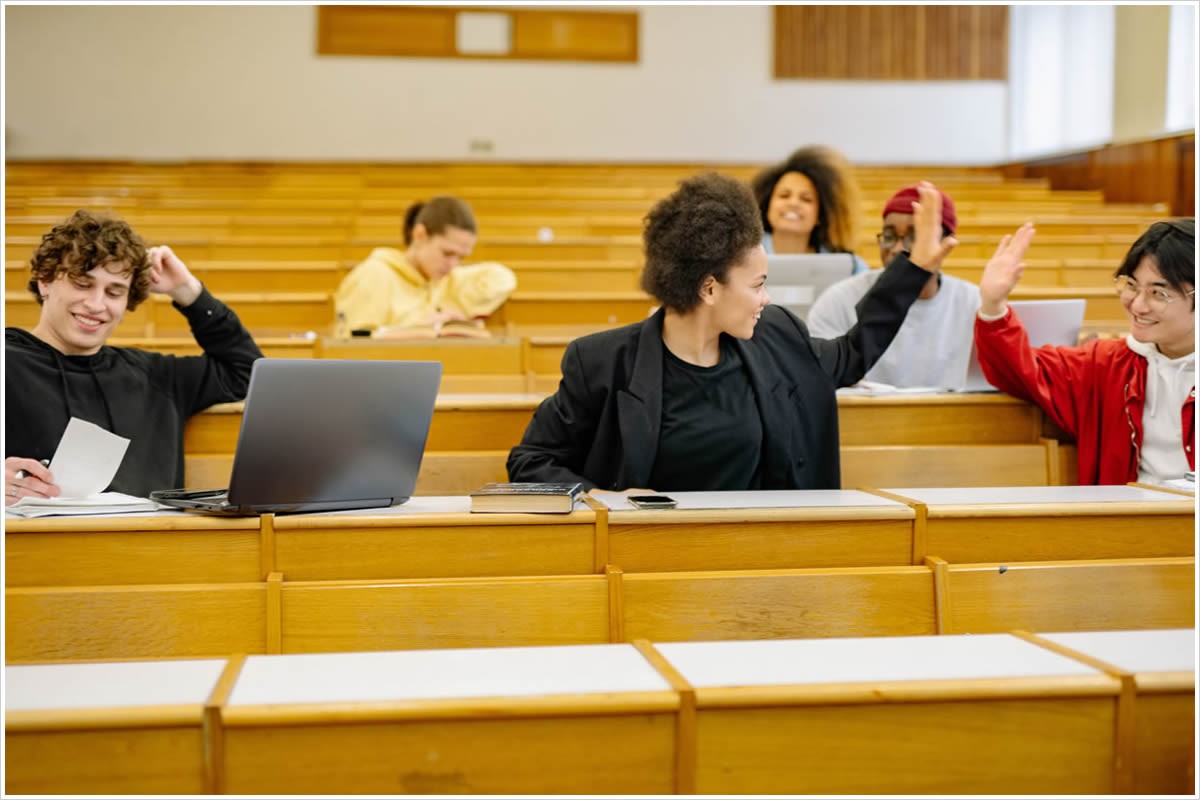 5. SIAS University
Sias University was founded in 1998 and is the first solely American-owned University in Central China. Affiliated with Fort Hays State University of Kansas, USA, and formerly with Zhengzhou University, it was developed and designed in response to the most current educational demands. It is the first full-time undergraduate university approved by the Degree Committee of the State Council in China to grant both Chinese and American Bachelor's Degrees.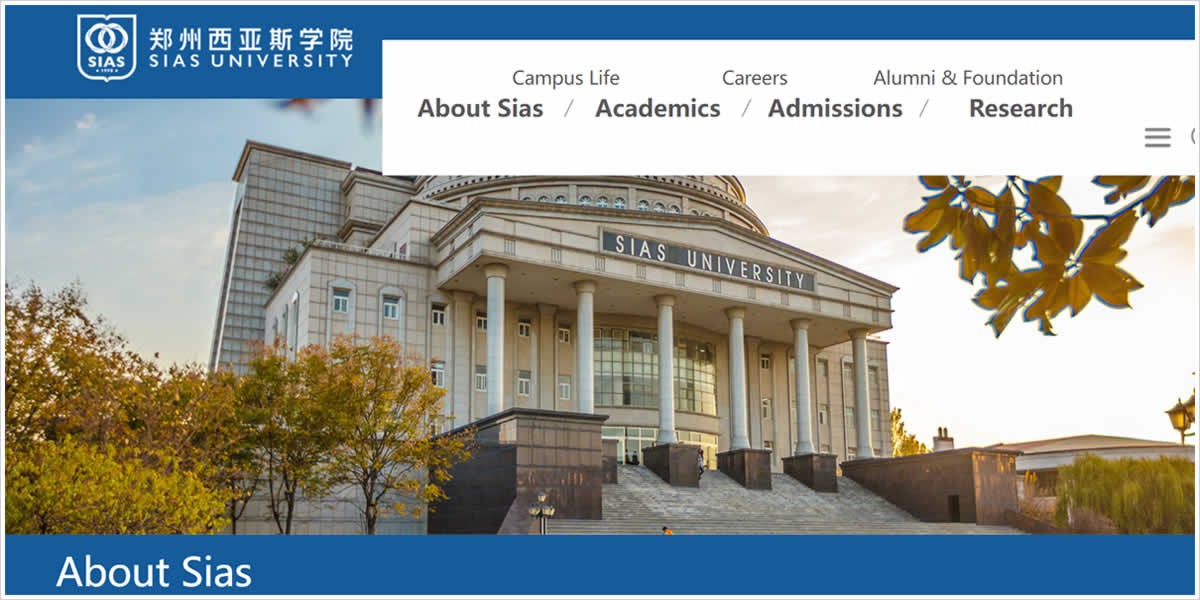 l  Study and life of the International Students
International students are an integral part of Sias College, and they have been infusing new blood into the development of Sias. Meanwhile, Sias also provides a good learning environment and expansion space for international students. In Sias, international students have access to take advantage of the richness of the elective Chinese culture course, such as Chinese Calligraphy, Chinese Painting, Chinese Folk Songs, Chinese Martial Arts, and so on. Exposed to both Chinese educational philosophies and a West model of education, students could benefit more from alternative ways of thinking about Culture, liberal arts, and science.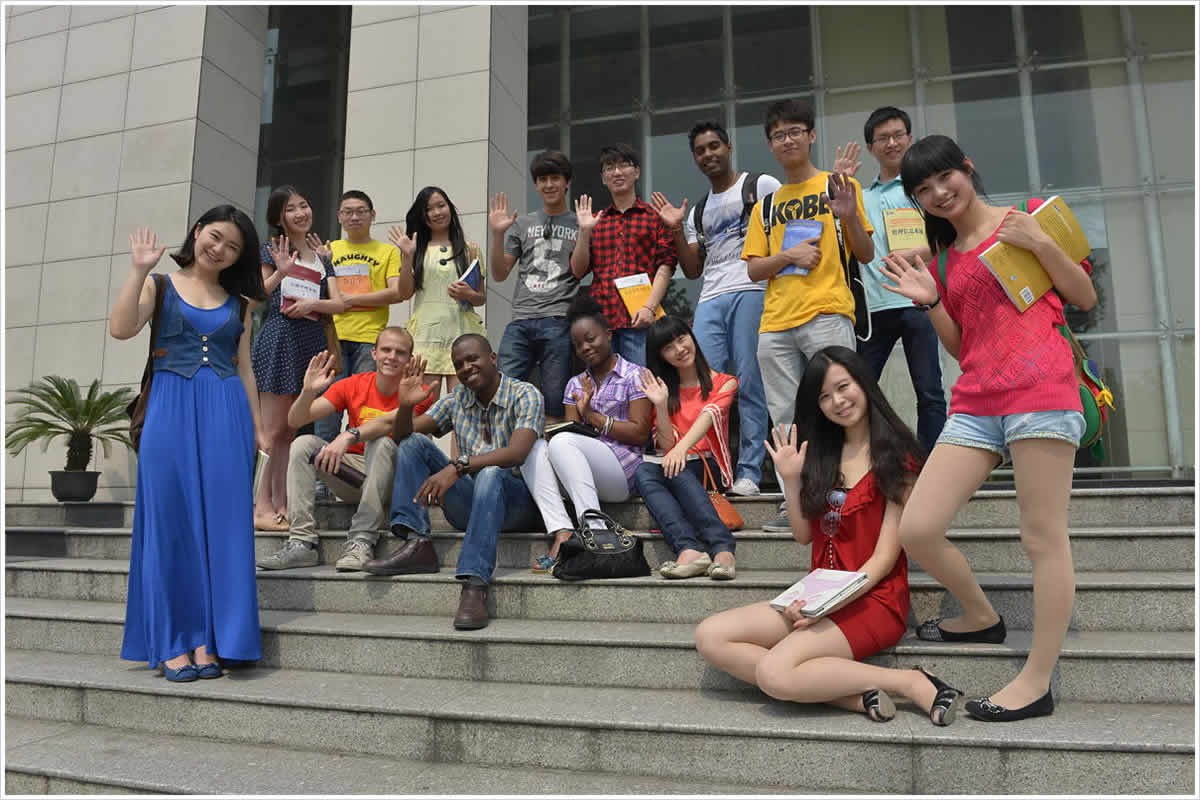 l  Business Chinese Program
This is a non-degree program and is open to those who want to learn Business Chinese. Participants will master basic business expressions in the Chinese language and will improve their conversation abilities on different occasions. Students communicate with people smoothly in business Chinese and learn about business-related etiquette, knowledge of commercial culture, and the latest financial news. Upon completion of the program, students will receive a program certificate and an official transcript.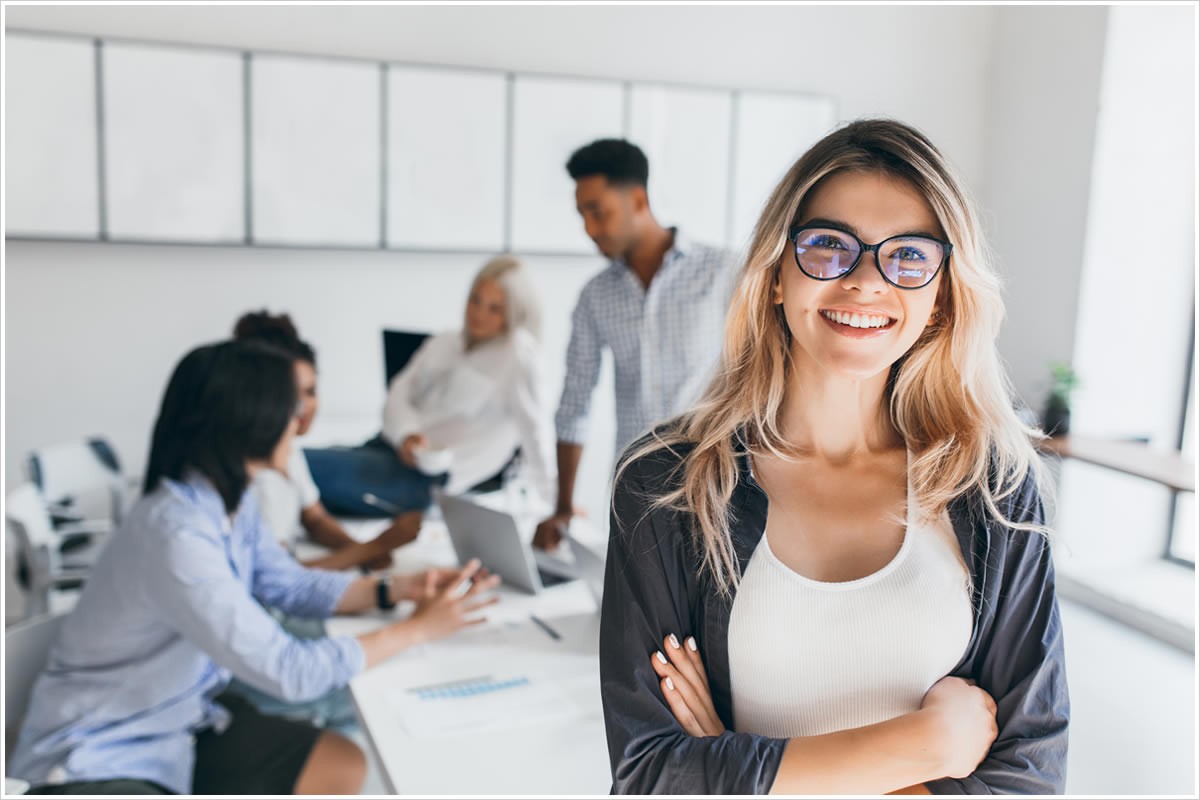 6. China University of Petroleum (East China)
Founded in 1953, China University of Petroleum (UPC) is a national key university directly affiliated with the Ministry of Education and a member of the national "211 Project", an "innovation platform for preponderant discipline" and "Double First-Rate" universities. The university has two campuses in the Shandong cities of Dongying and Qingdao. Qingdao Campus is the main campus and it enjoys the city's reputation of being the "sailing city" and "city by the sea" with charming scenery. The campus faces Tangdao Bay and Little Pearl Hill with their breathtaking picturesque views. The original campus of Dongying is located at the heart of Dongying city, the central city on the Yellow River delta and nationally known as China's "oil city".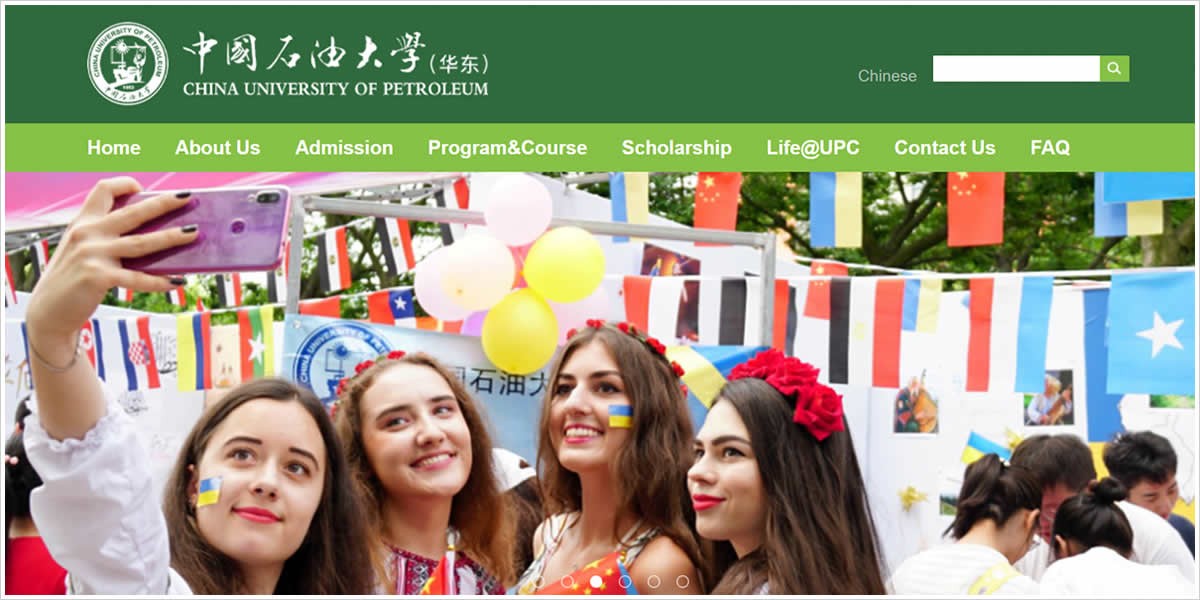 7. Zhejiang University of Technology
The Zhejiang University of Technology, as a comprehensive university among the top 100 universities in P.R.China, can offer not only engineering courses but also a large range of disciplines like liberal arts, law, economics, commercial management, education and art, pharmaceutical science, etc. So far the university has enrolled thousands of overseas students from America, Germany, the UK, Russia, Australia, France, Canada, Korea, Japan, Nigeria, etc.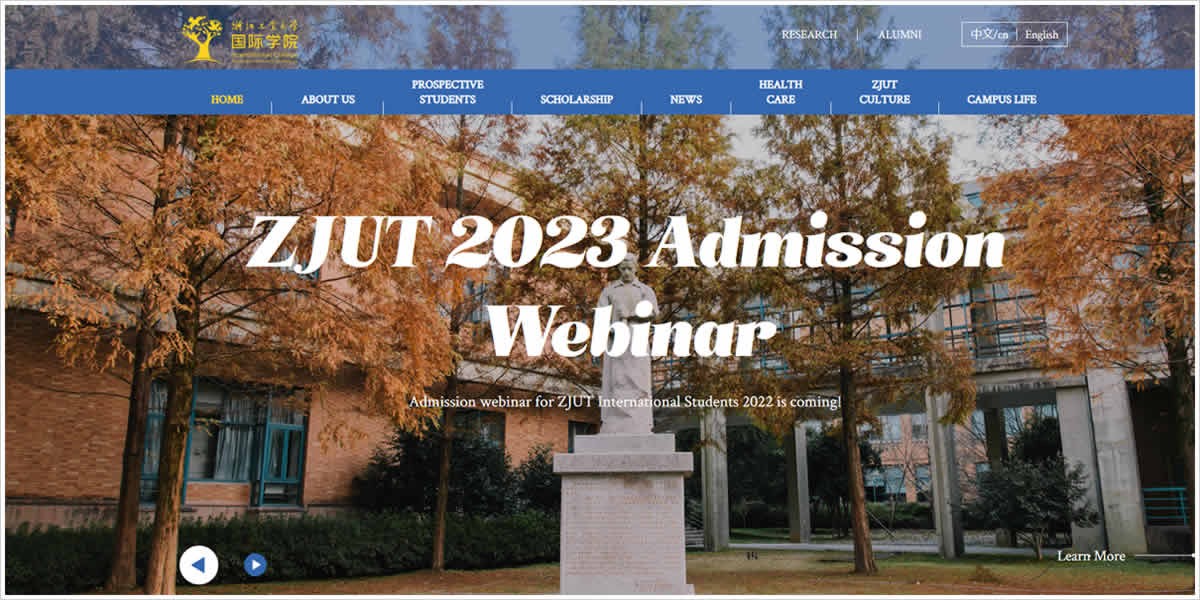 At present, most Chinese universities do not allow non-degree language international students to come to China. If you want to come to China to study the Chinese language program in the 2023 spring semester, welcome you to apply to the above Chinese universities. Of course, we will continue to update the list of Chinese universities available for language students who want to come to China in 2023 spring. You can follow our article to learn more about Chinese universities for non-degree international students. At the same time, welcome to join Tribe and share your views on studying in China.