With China's development, more and more international students are learning Chinese. Here in this article, I will briefly introduce the overview of studying the Chinese language in China.
Learning the Chinese language becomes more and more important with the growth of China's development. There is about one-fifth of the population in the world that speaks the Chinese language. Chinese is currently the second most widely spoken language in the world with 918 million native speakers of Mandarin Chinese and 199 million non-native speakers. It is topped only by English. If you are planning to study in China, you will have to be able to speak some Chinese. Even if you are going to choose a program taught in English, it will still be better to learn some Chinese(How to Choose a Chinese Language Program). Here in this article, I will briefly introduce the overview of studying the Chinese language in China.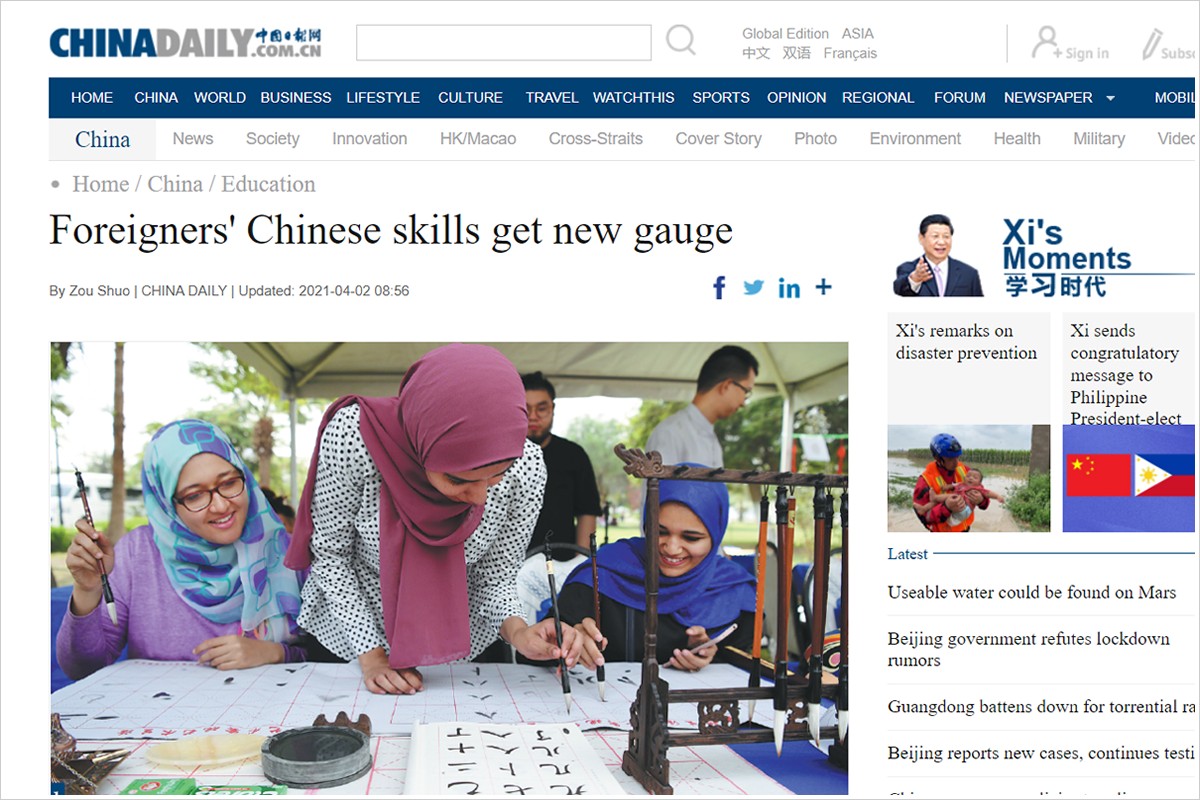 In Chinese language programs, the duration of study is usually 1 week to 2 years(non-degree); 2~4 years(Degree), the admission time is usually September, the language of instruction is Chinese, and students will receive a certificate of completion of Chinese language training after completing the course.
1 Year Chinese Language Program
1 Semester Chinese Language Program
Short-term Chinese Language Program (<3 Months)
Preparatory Program for Undergraduate Study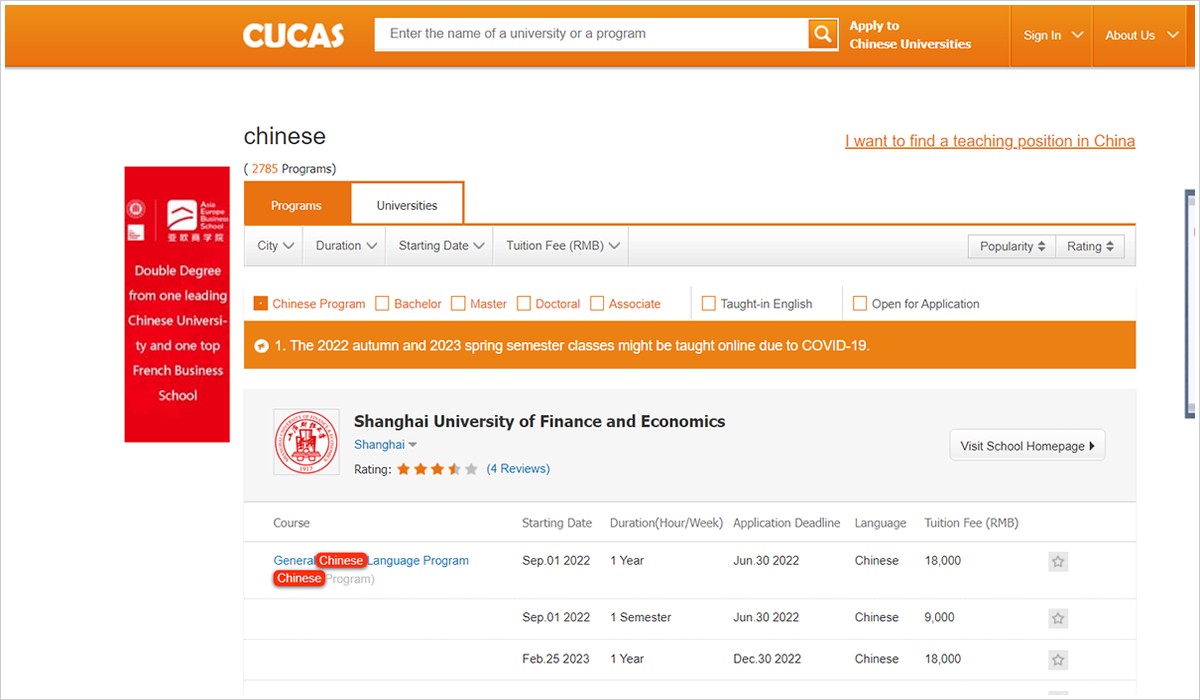 The tuition fee can vary depending on your Chinese language program. Short-term courses can cost between RMB 2560 to 15180. Long-term programs can cost between RMB 6500 to 41800 per semester or year. HSK training program can cost RMB 15000 per year or RMB 30000 for two years. Business Chinese programs can cost between RMB 3990 to 30000 per semester or year.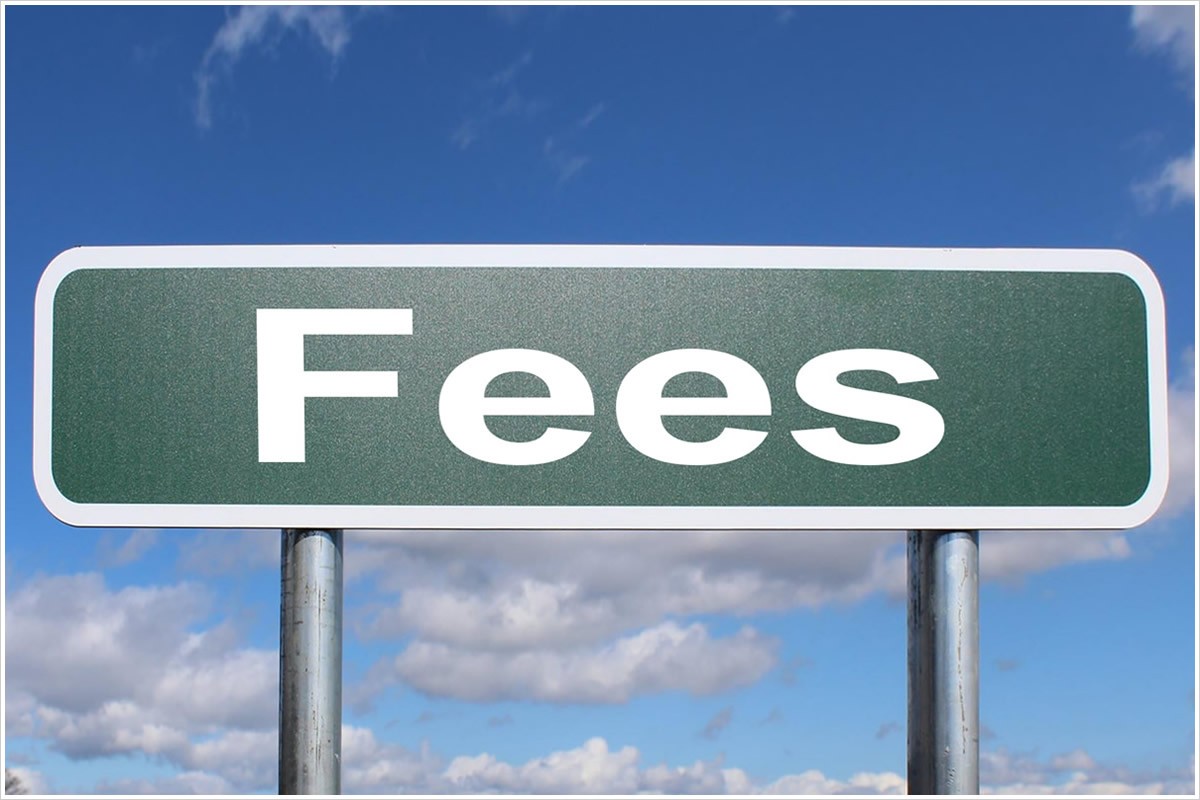 3. Scholarship Opportunities
With more and more international students studying in China, the Chinese government offers numerous scholarships for international students. China is one of the most generous countries in providing scholarships to foreign students and there are currently over 50,000 international students in China with scholarships (Study in China for Free: 3 Ways to Get Full Scholarship in China).
CSC Scholarship
CSC which stands for China Scholarship Council is a non-profit institution that offers Chinese Government Scholarship under the Chinese Ministry of Education (List of 279 China Universities Admitting Chinese Government Scholarship Students: Apply for Scholarship in China). It not only provides funds for Chinese to study abroad but also for international students to study in China.
You can apply on the official CSC website. And you can take a look at the application guidance and agency number list of Chinese universities if you want to apply for China Government Scholarships.
International Chinese Language Teachers Scholarship
This program sets up a cooperative scholarship in partnership with education departments, universities, social organizations, and businesses in and outside China, and funds overseas in-service Chinese language teachers and young students who are aspired to Chinese language teaching or relevant jobs studying in China for a short term or an academic degree.
CUCAS Fu Scholarship Website
Through CUCAS if you want to apply for university or other scholarships. CUCAS is an experienced team in this industry. And it provides a scholarship application service to guide you through all the application procedures such as choosing a university and program, application documents review, study plan guidance, etc. Check Chinese language program scholarships available on CUCAS>>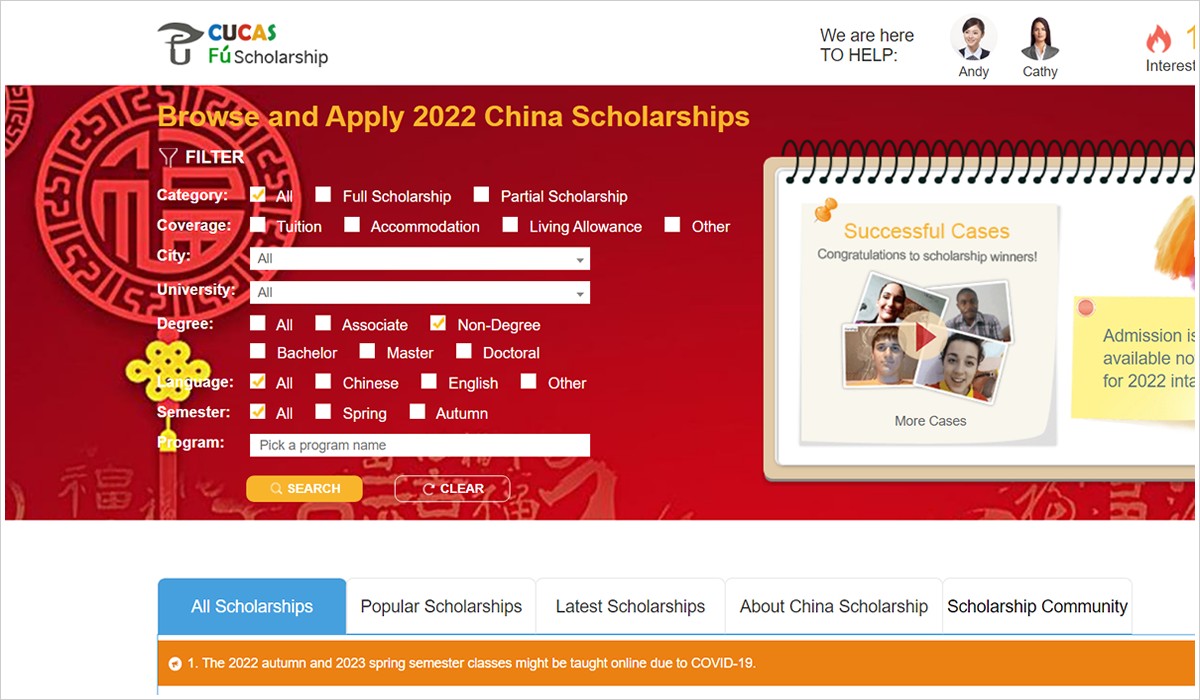 According to the latest statistics from the Ministry of Education, Chinese language teaching is booming around the world, with the total number of people learning The Chinese language in various countries exceeding 20 million. More and more Chinese language teaching is going abroad. Primary, secondary, and primary school classes. At present, the United States, New Zealand, Japan, Thailand, South Korea, Canada, Australia, and other countries have included Chinese language scores in college entrance courses.
l  Work as a Chinese teacher
Due to the increasing number of people learning Chinese, many countries are facing a serious shortage of Chinese language teachers. Therefore, learning Chinese as a major has good employment prospects. In many countries, teaching Chinese has become one of the most highly paid and enviable professions. Of course, if you want to become a Chinese teacher, only Chinese may not be enough. Generally, you are required to graduate with a related major such as Teaching Chinese to Speakers of Other Languages (MTCSOL), a bachelor's, master's, or even a doctorate.
l  Work in a local Chinese company in your home country
l  Work in a company that trades with China in your home country
l  Doing business with China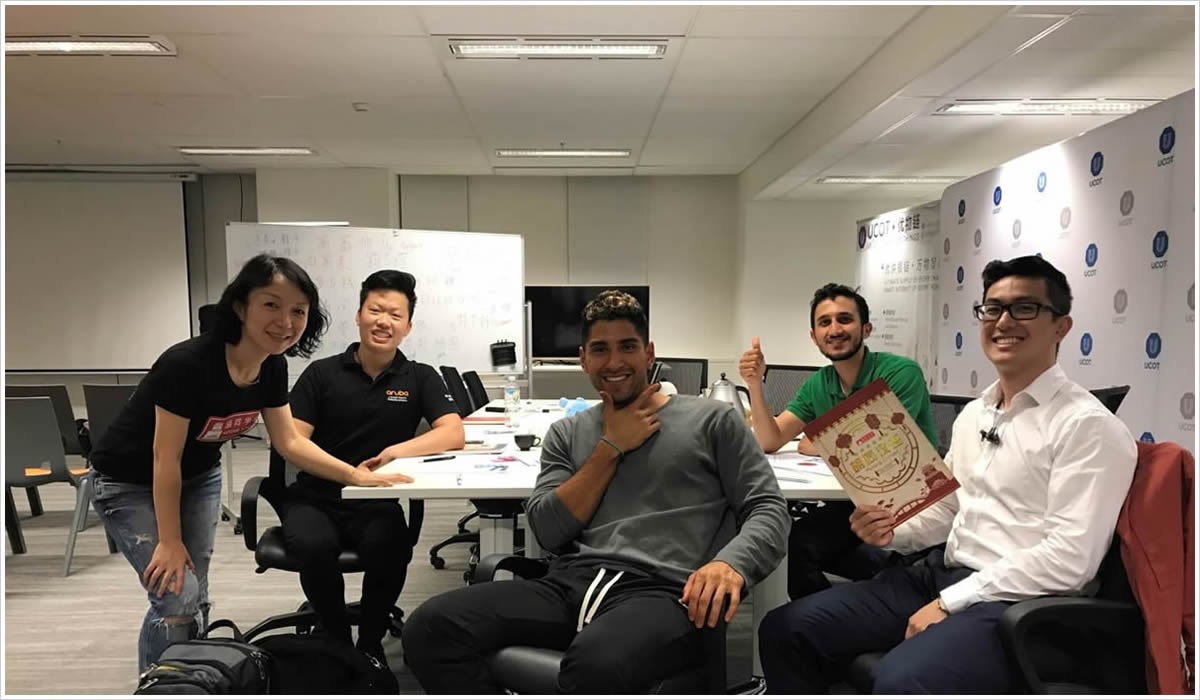 It's a better option for an international student to start Chinese language study in big cities like Beijing (A recommendation of universities for studying Chinese in Beijing) or Shanghai, for these cities can not only offer more top-class universities, but also some convenient facilities that can not be found somewhere else. Having decided to apply to a school in big cities, do you know which one is the best for you?
Beijing Foreign Studies University-International Business School
Beijing Institute of Technology
Zhejiang University of Technology
Beijing Institute of Economics and Management
China University of Petroleum - Beijing
Shanghai University of Engineering Science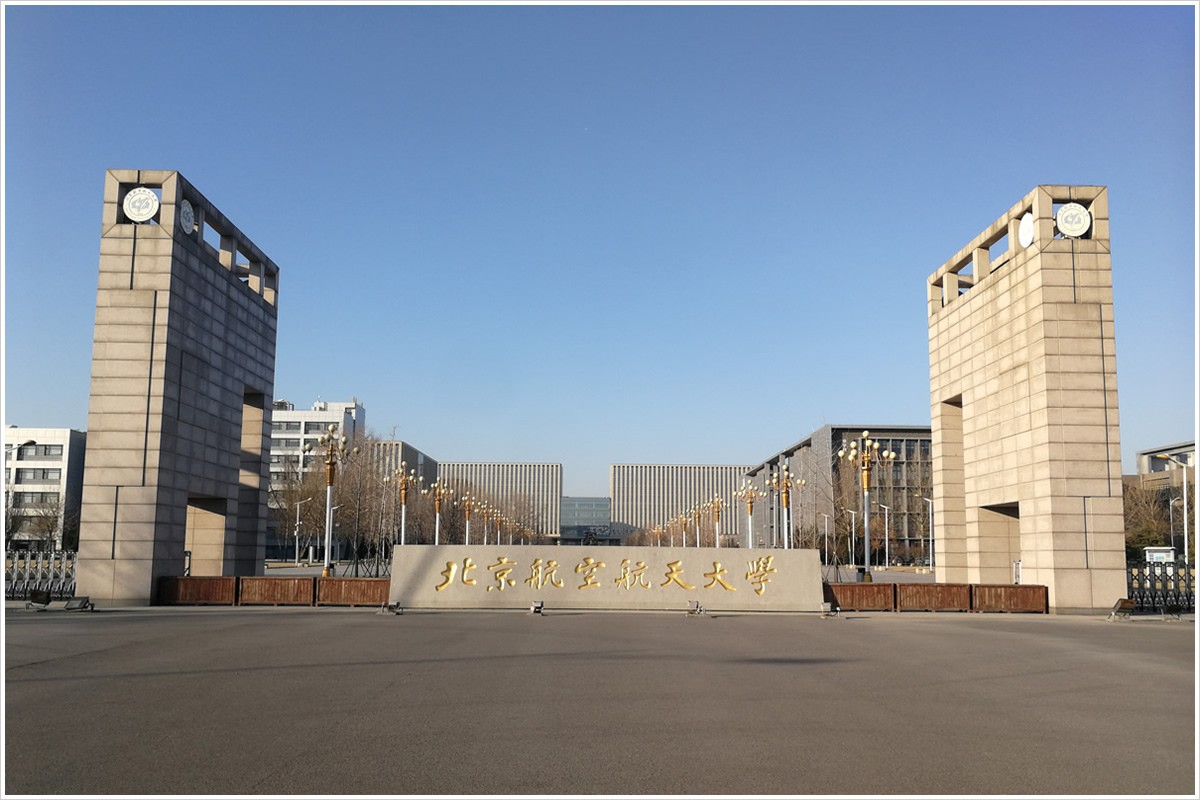 Learning Chinese is also a lot easier than many people think(5 Tips to Learn Chinese Fast). You do not have to worry about verbs! There are no verbs, no plurals, no tenses, no subject-verb agreement, and no conjugations. There are over 80,000 Chinese characters but generally, only 3,500 are used in conversation. Beginners will often find that they can get to a good Chinese level very quickly. A good way to test your Chinese level is by taking the Hanyu Shuiping Kaoshi (HSK), the Chinese proficiency test.
The popular Chinese learning platform is ChinesePlus, you can click here to download this APP. You can also find some affordable Chinese language courses to better help you learn Chinese. For beginners, it's best you first focus on learning Pinyin and expanding your vocabulary. You should start to learn grammar after you already have learned some vocabulary, and developed some listening and speaking skills.

With the growth of China's economy, more and more international students are learning Chinese. If you are coming to study in China, it is a good idea to learn some Chinese before you arrive. This will help you a great deal in your daily life from ordering food in restaurants, organizing your accommodation, and also in your relationships with Chinese people(How to Make Friends in China), and will also give you more opportunities for working in China. What's more, it is more helpful for you to apply to Chinese universities.