This article is about to share the new trends and changes in studying in China influenced by COVID-19 according to different aspects.
COVID-19 has had a huge impact on the industry of studying in China. Since the outbreak of the epidemic, 14.57% of international students have changed their plans, according to CUCAS statistics in 2020(A Brief Analysis of The Influence on Study in China by COVID-19). COVID-19 is changing the whole industry. There are many new trends in the industry, and many new changes are taking place for Chinese universities and international students. This article will summarize the trends and changes brought by the epidemic to the industry of studying in China for readers' reference.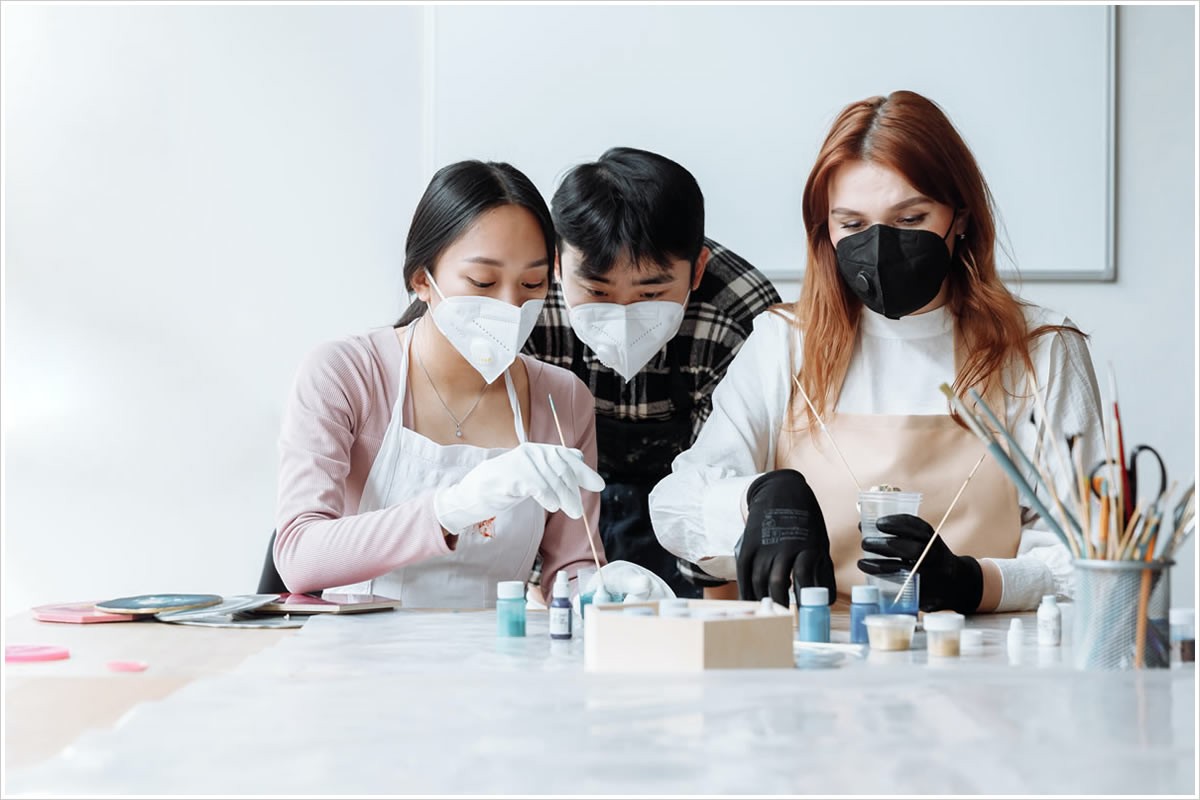 New Trends About Studying in China During Coronavirus Pandemic
1. Chinese universities' online education
Chinese universities have changed tens of thousands of face-to-face courses to online courses in the past three years as the Chinese government encourages them to offer elite online courses in response to the outbreak of the epidemic.
The online courses and teaching systems of Chinese universities have seen unprecedented development in the past few years, from previous video recordings to further interactive courses, from Chinese courses to diploma courses, the online courses of Chinese universities have become increasingly mature and gradually accepted by more international students. At the same time, it will become a new trend for students studying in China during the epidemic.
Online education will soon become an international trend in the post-epidemic era. We will enrich the supply of high-quality education resources through "Internet plus" and "smart plus". Universities should be ready to play "protracted-war", planning ahead of time, can rely on network teaching experience during outbreaks of the epidemic, for international students to take "parallel" classroom teaching and network teaching mode of education, increase the network teaching facilities and new staff training, at the same time to carry out network teaching method and the study of the theory of the online learning, excellent teachers were organized to build high-quality MOOC courses and webcast courses, reserve relevant course resources, and lay a solid foundation for online teaching for international students under the normal epidemic prevention and control.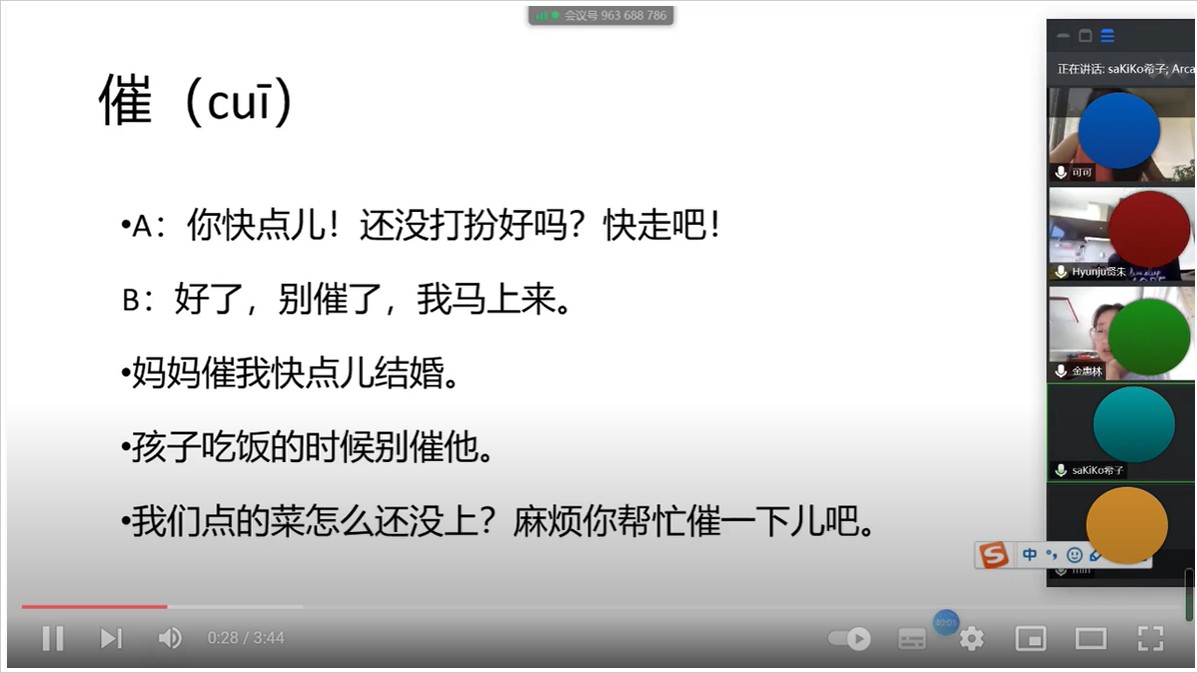 2. Chinese universities try to build more cooperation with foreign universities for "X+N" projects to jointly train international students.
The biggest impact of the epidemic is that students cannot enter the country, which makes it difficult to recruit students. To enable international students to receive teaching and training from different countries, regions, and universities without moving or as little as possible, joint education or joint training of international students between domestic and foreign universities will also become a new development trend.
Benefits of the X+N Model for International Students:
1. Not only improve Chinese or English language skills, get HSK or TOEFL certificates through the X+N program, but also learn more about China before departure. (It is especially very important during the pandemic, students could study in their home country first when China's border isn't open yet.)
2. Get maximum success rate, admission priority, and scholarship opportunities in the X+N Chinese universities league. The admission policy of Chinese universities will change for the higher quality of students.
3. Get an X+N program certificate which will help improve the success rate for applying to other Chinese universities.
4. Get pre-admission notice from a Chinese university and get registered in a Chinese university during the X+N program.
Benefits of the X+N Model for Foreign Universities:
1. To open an international foundation program, and get more students.
2. Offer more and better choices to their current students.
3. Build more cooperation with Chinese universities(including top ones) and go far on the road to internationalization.
Benefits of the X+N Model for Chinese Universities:
1. Get more well-trained excellent students from the X+N program.
2. Offer admission and scholarships opportunities to real qualified students. Meet the new requirements and targets of the Chinese government. (So they are willing to offer more seats and opportunities to students who joined the X+N program)
3. Build more cooperation with foreign universities with the help of CUCAS and its' partners.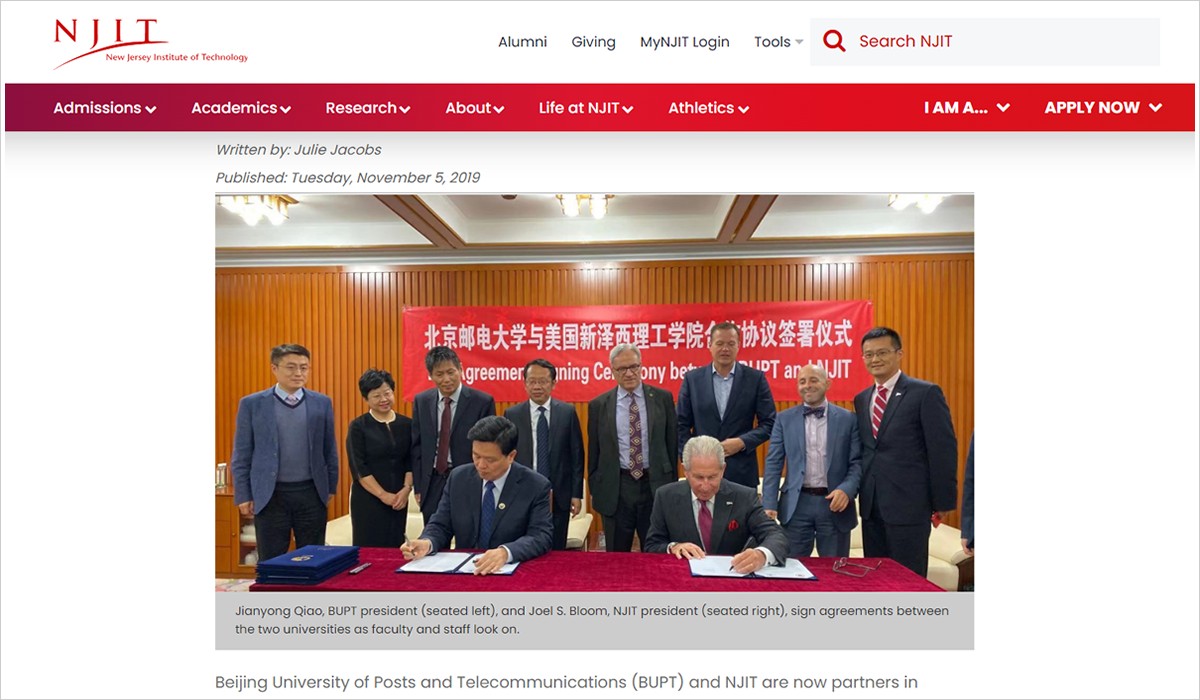 3. School-enterprise collaborative training
With the acceleration of Chinese enterprises' "going global", the demand of major enterprises for overseas local professional and technical personnel is increasing. Educational administrative departments at all levels should actively promote applied undergraduate and vocational colleges to cooperate with Chinese enterprises in "going global", carry out collaborative education and achieve common development. Encourage the cooperation of colleges and universities and enterprises(Knowledgetransfer of University-Enterprise cooperation to Chinese and VietnameseUniversities), combining with the enterprise high-level talented person demand plan, using the order of the model, the enterprise in overseas countries actively recruits bachelor's degree or above education students studying in China, after graduation, return to the country for our enterprise services, which not only solves the problem of international student admissions but also satisfies the need of the enterprise's overseas talent.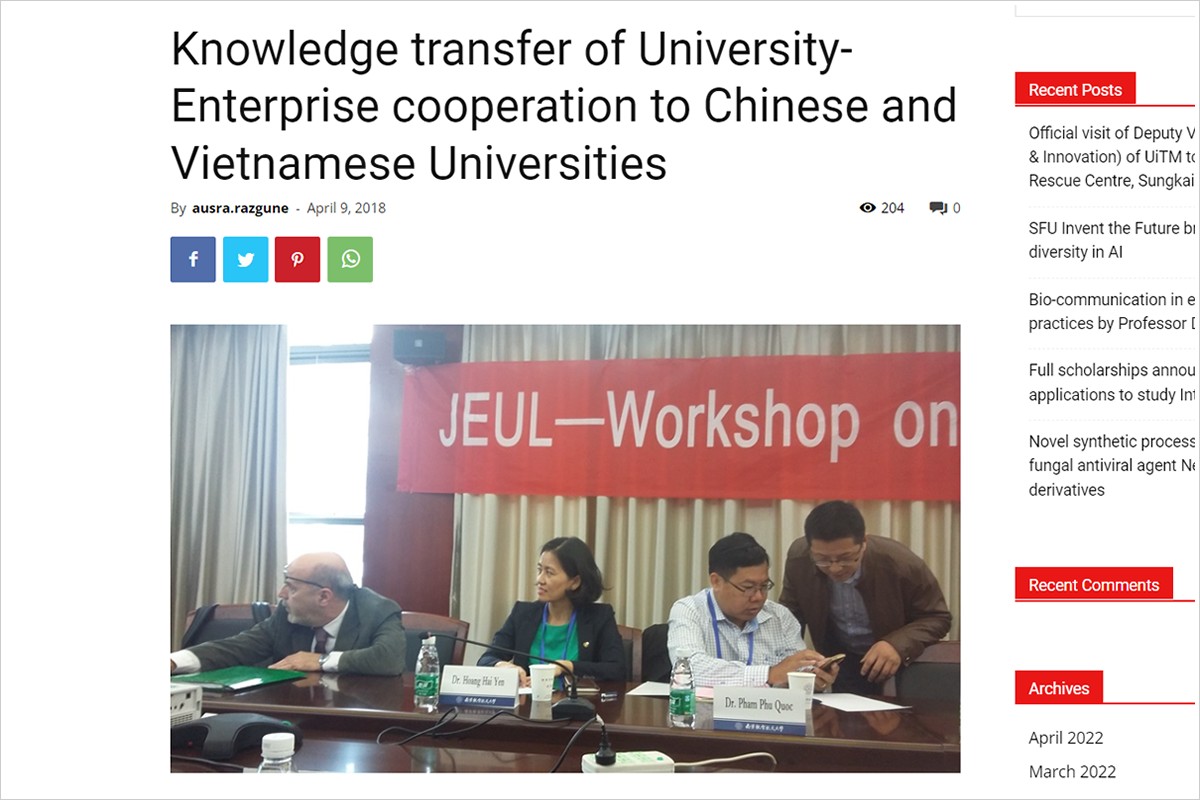 4. Online exhibition/seminar has become the main way for Chinese universities to promote themselves during the pandemic.  
Before the epidemic, Chinese universities mainly recruited students through online and overseas exhibitions. COVID-19 has made it impossible for Chinese universities to go abroad to attend overseas exhibitions. To enable more overseas students who are expecting to study in China to carry out their study plans in China smoothly, domestic institutions of higher learning organize online international education exhibitions by contacting educational institutions and launching a series of online student recruitment campaigns. Online education expo is an effective way of communication, increasing the probability of successful admission of outstanding international students. Therefore, online publicity through video has become a new publicity mode for Chinese universities, which is favored by more and more universities.
CUCAS has set up CUCAS "Study in China" Online Education Exhibition platform to help Chinese universities recruit students during the pandemic. Nearly 50 Chinese universities have joined the platform, organizing Online Education exhibitions for about 20 countries every year. About 200,000 students have participated in the live broadcast or watched the video to learn about the latest international student recruitment policies of Chinese universities, and interested students can apply directly online.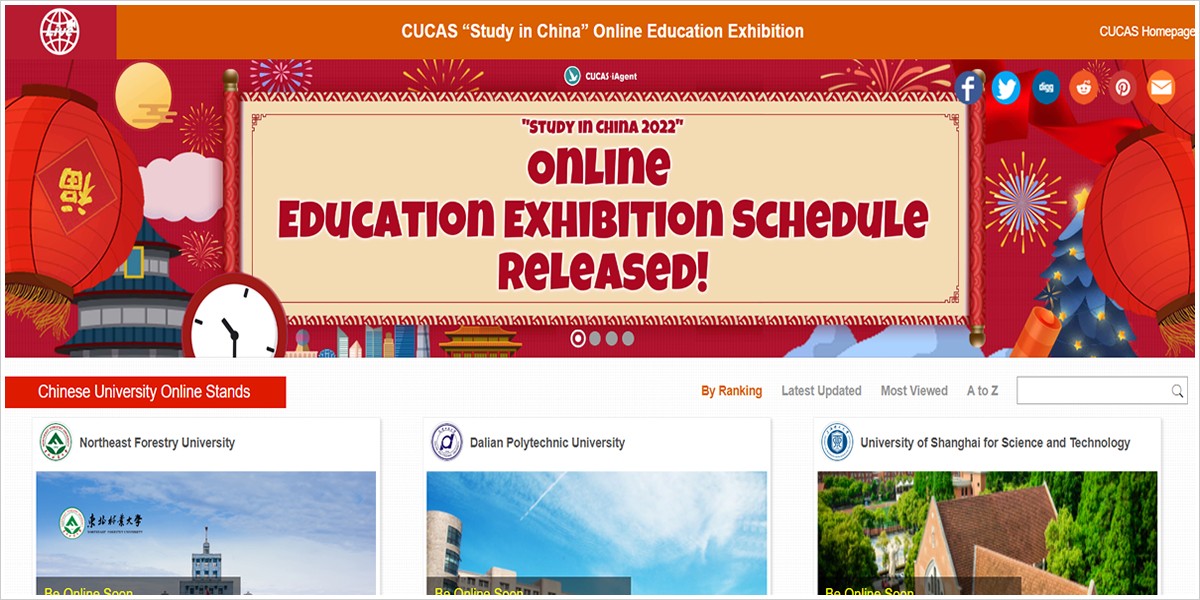 Changes About Studying in China During Coronavirus Pandemic
For the Chinese Government:
1. Encourage universities to improve the quality of online courses
Online teaching is no longer a short-term behavior for colleges and universities to deal with emergencies, but a long-term teaching revolution and trend. Colleges and universities should stay together, complement each other's advantages, form alliances, and develop high-quality online and offline online classes. The school network course system is becoming more and more mature, and many students accept online courses.
The main problems encountered by international students in online learning are: it is difficult to keep up with the teacher's speed and content, poor internet speed, frequent lag, fatigue caused by staring at the mobile phone or computer for a long time, and sometimes poor class. The English level and interactivity of individual courses need to be improved.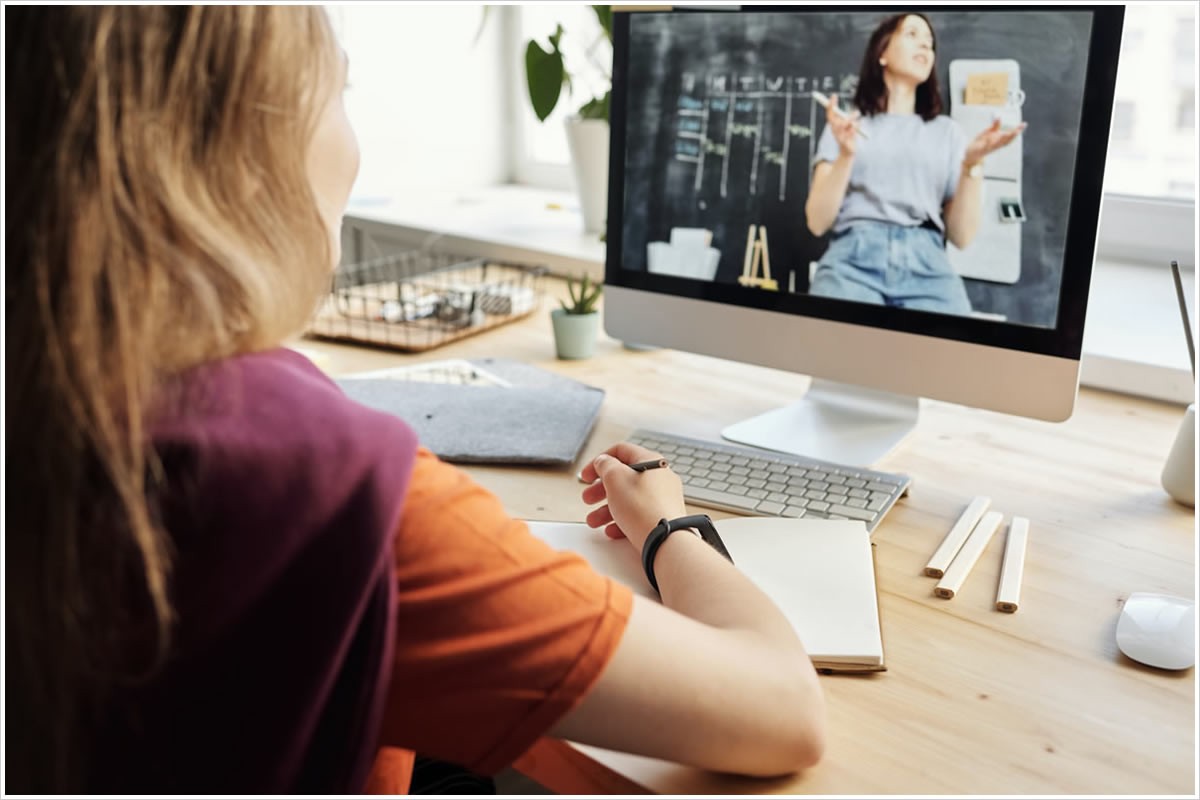 2. Raise the admission standards for international students to study in China
In May 2020, the Ministry of Education issued the latest foreign students studying in China, which for the Chinese, that is when the applicant was born, one of the parents is one of Chinese nationality, makes a new definition: "applicants need to meet to enter oneself for an examination for two years in the four years before the actual living abroad experience", the policy will take effect in 2021.
Beijing Foreign Studies University (BFSU) has issued the 2021 International Student Enrollment Handbook, which, according to the regulations of the Ministry of Education, adds the following supplementary provisions:
"According to the Nationality Law of the People's Republic of China, a person whose parents or parents are both Chinese citizens and have settled in a foreign country and who acquired foreign nationality at birth shall not have Chinese nationality. Its application as an international student to enter the undergraduate study in our school should be consistent with our other eligibility, but should also hold a valid passport or foreign nationality certificate (including) above 6 years, and in recent 6 years (as of April 30, 2021) the actual living in a foreign country (actual living in foreign lands of 9 months a year can be calculated according to a year, will be subject to entry and exit stamps). "
Beijing Foreign Studies University raised the requirement of the Ministry of Education to spend six years abroad instead of two out of four years. The new rule has significantly raised the bar for Applicants of Chinese descent.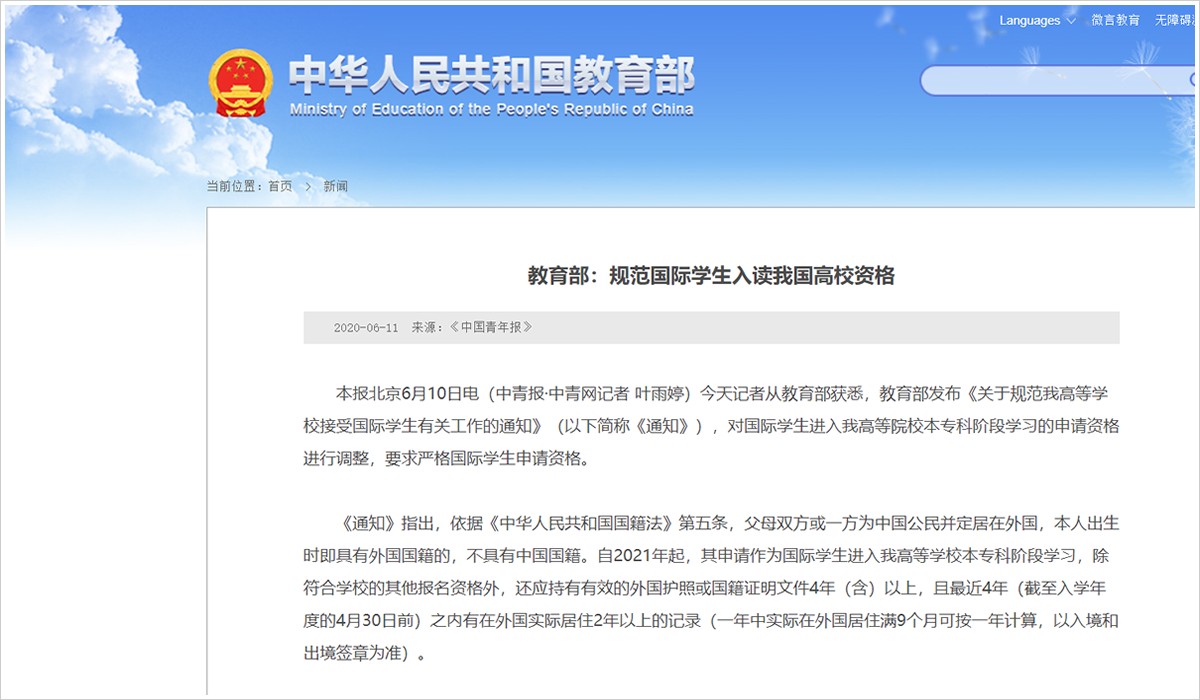 3. Lower the admission standard for students to work and study during their stay in China 
About On-Campus Work-Study
As far as on-campus work-study is concerned, it is foreseeable that on-campus work-study positions open to Chinese students may be gradually opened to international students. On the other hand, on-campus work-study positions with international characteristics that are especially open to international students may appear.
About Off-Campus Work-Study
Only international students who have studied continuously in the current school for more than one year can participate in off-campus work-study activities, which means that freshmen do not have the eligibility to participate in off-campus work-study activities. At the same time, the measures mentioned that only international students with "the remaining valid residence time of more than six months" can participate in off-campus work-study(Foreign Students to Work in China: Latest Policy Change in 2022).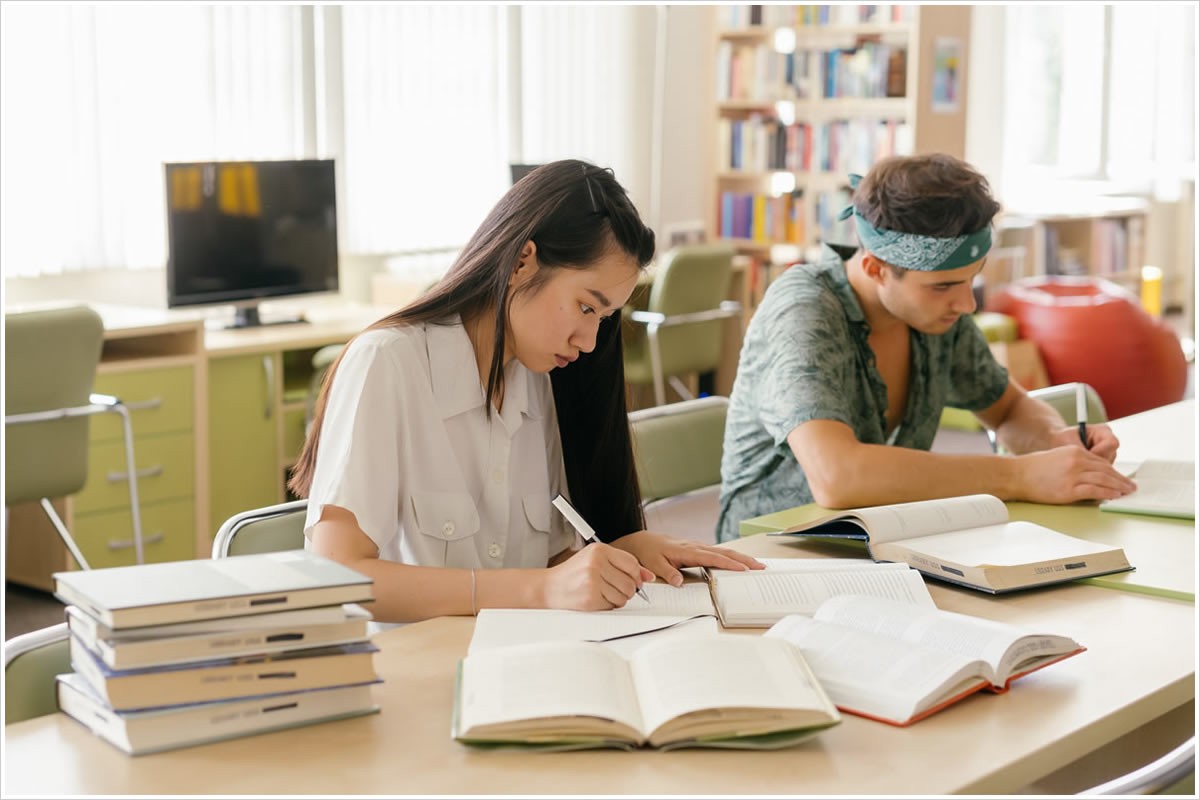 4. Provide some convenience for students whose visas are about to expire
Aliens who apply for the extension of the duration of stay shall apply to the exit/entry administration authorities of public security organs as required 7 days before the expiration of the duration of stay specified in their visas(5 Tips for International Students to Extend Student Visa/Residence Permit in China) and submit relevant application documents:
An X2 visa holder shall submit the certificate of study issued by an educational or training institution in China. You can extend your stay up to 180 days. The cumulative duration of stay extended in a visa shall not exceed the original duration specified in the visa(Service Guide for The Examination and Approval of Visa Extension, Replacement, and Reissuance for Foreigners).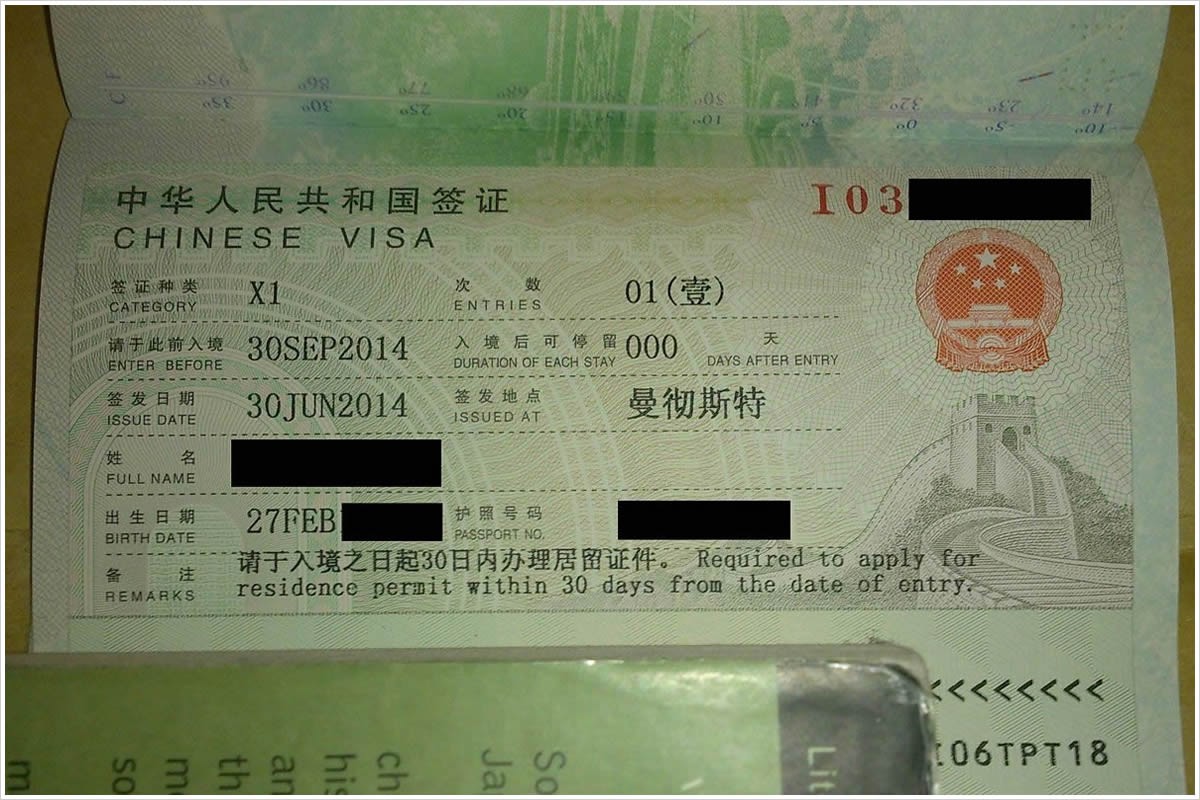 For Chinese Universities:
1. Some schools have suspended enrollment
The epidemic has made some schools unable to recruit the minimum number of students for their courses, so they have stopped recruiting international students. However, it is expected to reopen at any time due to policy changes.
2. Scholarships and MBBS seats have become more plentiful 
Due to the epidemic, some schools stopped recruiting students and the number of foreign students in China decreased, which made the scholarships and MBBS places more abundant and reduced the competitive pressure, which is a good opportunity. For example, the number of applicants for Chinese government scholarships in a Chinese university was 1,000 before the epidemic, but this year it is less than 50% of the previous number.
For students who wish to study in China, there is also an opportunity now, with a more optimistic estimate that it will be possible to allow international students to enter China in 2023(How Will China Open Its Border for International Students in 2022: 5 Possible Ways).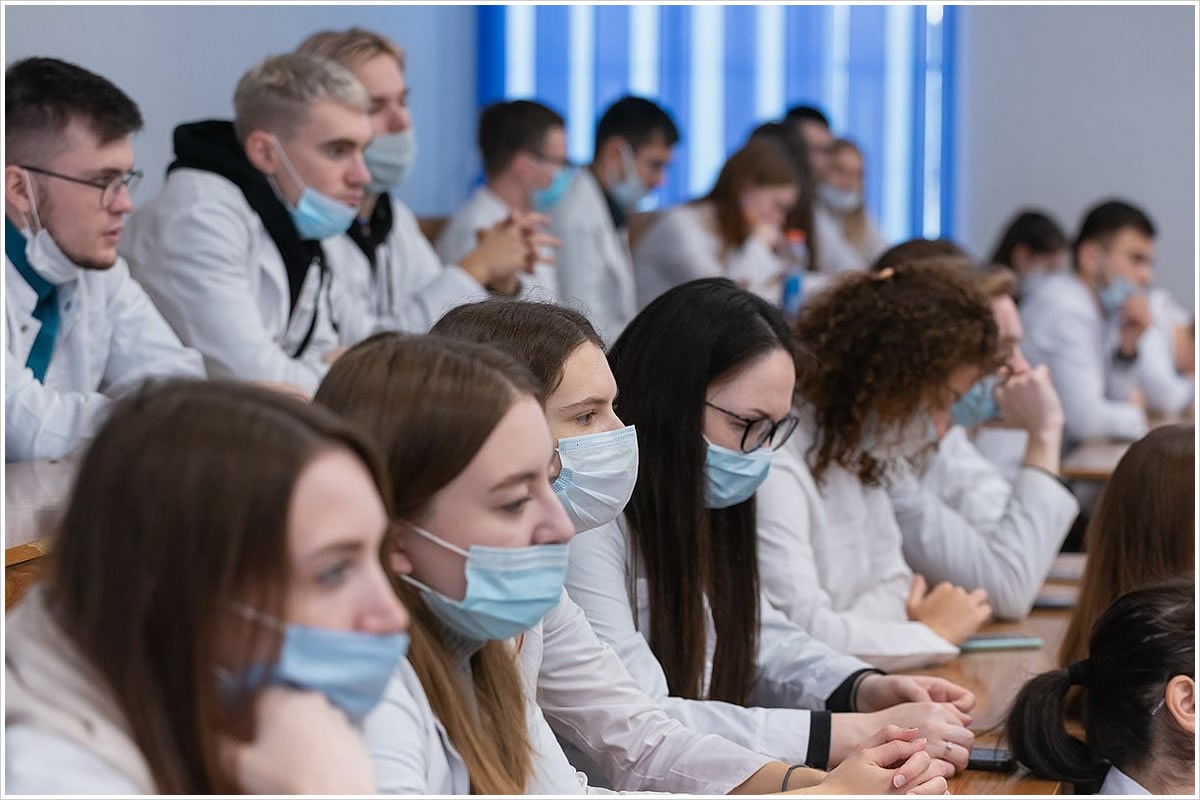 3. Special campus management methods during the epidemic
First of all, we should stick to localized management for Chinese students. Communities are the first line of joint epidemic prevention and control. The management cadre of international students should sort out the specific residence address of overseas students in time, strengthen the publicity of epidemic prevention policy, vaccination, and other important epidemic prevention notices and epidemic prevention knowledge among students, and do a good job in ideological work of students so that they can cooperate with the school and community to do epidemic prevention work well. Regular one-to-one contact with students, concerned about students' physical status and residence. For students living abroad, we pay attention to their learning progress and psychological changes, especially to ease the anxiety of graduate students. Do a good job in the recruitment of new students and admission qualification examination.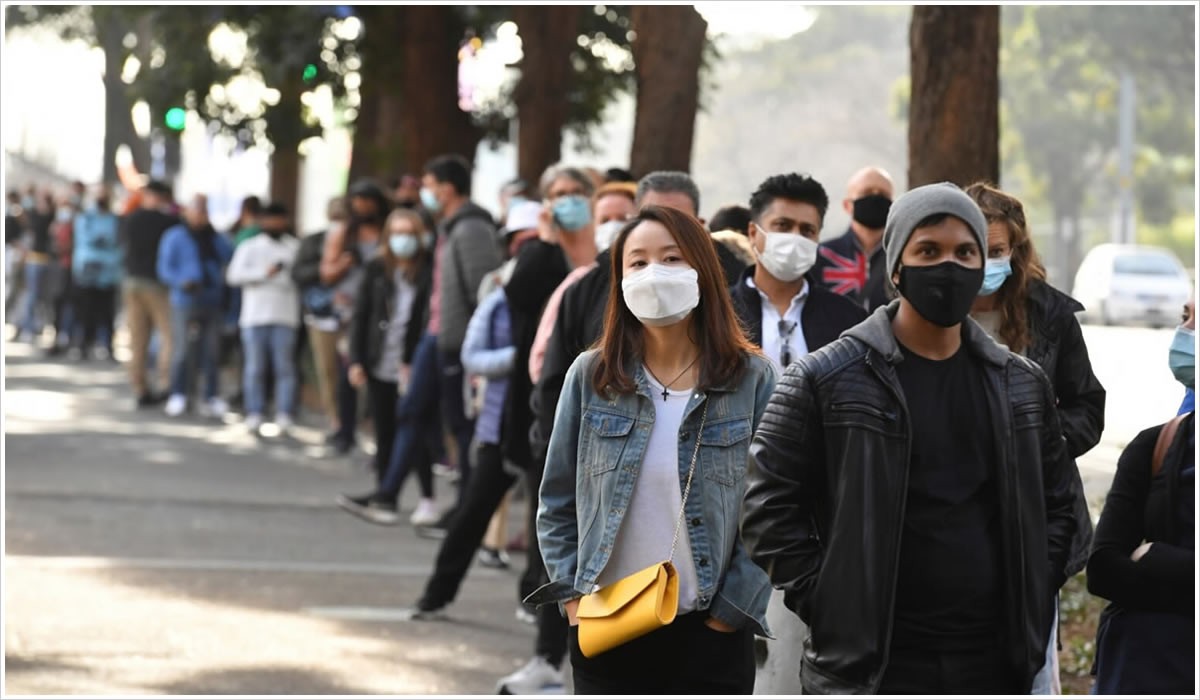 4. Enrollment requirements during COVID-19
Some documents affected by the epidemic, such as graduation certificates and transcripts, can be provided later, and the application deadline can be extended.
Most Chinese universities used to have an application deadline at the end of May, but during the pandemic, many universities allow international students to apply for autumn courses in July or even October and December. In the second year, schools even allow students to apply for classes from the previous fall if they are not fully enrolled.
5. Changes in teaching mode
Chinese universities take online courses for students living abroad and do not provide JW201 and JW202 forms.
For students living in China, offline classes are also available, and Chinese schools are willing to help students apply for student visas.
For International Students:
1. Less willingness to study in China 
The main reasons were reluctance to take Chinese universities' online courses(Take Chinese Universities' Courses Online: 10 Tips to Study Efficiently During COVID-19 Pandemic as International Students), time difference, and inconvenient home internet access.
Many countries have allowed students to enter but China has not(COVID-19 Control and PreventionMeasures/Policies of China and Local Governments for Inbound Travelers).
Affected by the epidemic, the global economy has shown an overall downward trend, and some international students who intend to study in China may be unable to bear the cost of studying abroad due to the worsening economic situation of their families.
Some universities have seen a significant decrease in their expenditures for studying in China.
2. Students in China can attend face-to-face courses, but the campus is closed and they can't go out for part of the time (they can get vaccinated).
3. If your visa in China is about to expire and you will be graduating soon if you still want to stay in China, you can apply for a new university, the new university can help you extend your student visa.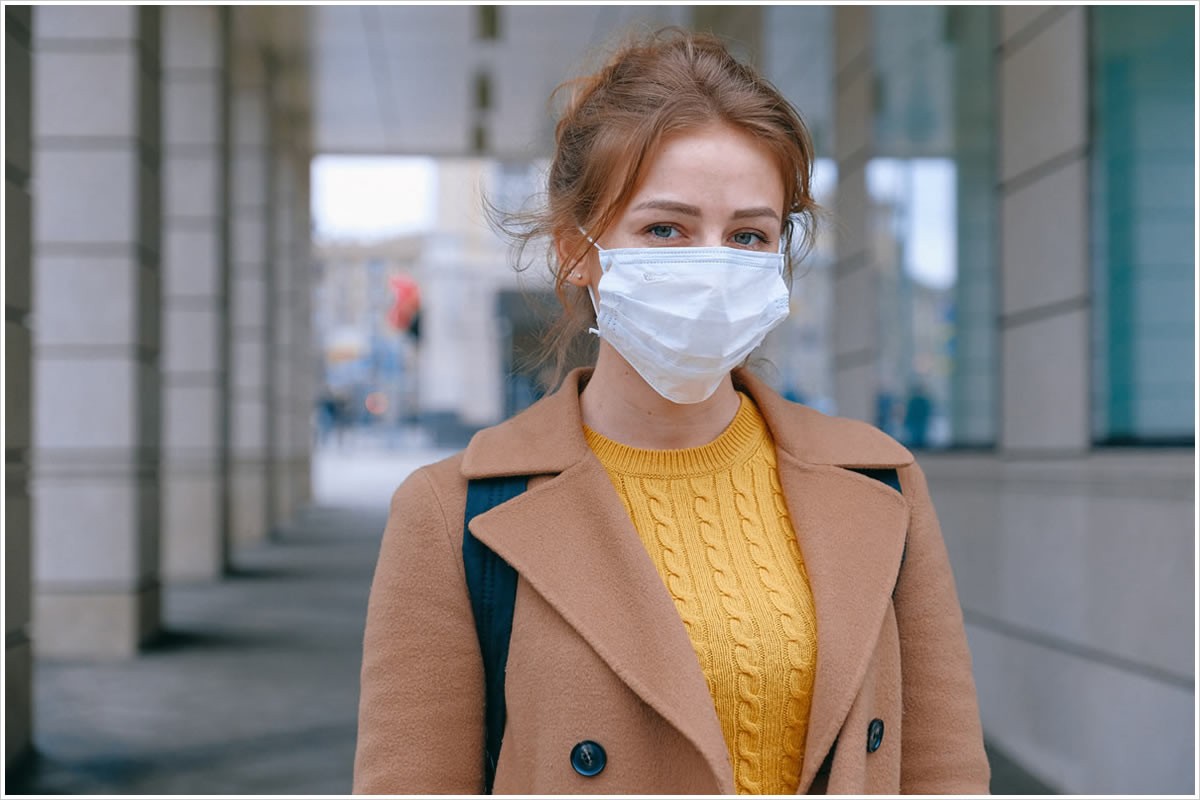 For the Foreign Governments:
For courses that do not involve experiments and internships, foreign governments generally approve online courses offered by Chinese universities. However, for courses involving experiments and internships, such as medical courses, master's and doctoral courses, as well as courses involving internships, some countries have begun to remove the degree certification.
India's latest policy
Concerning the online classes being offered, the NMC notice read, "As per the extant rules, National Medical Commission does not recognize or approve medical courses done only by online mode(Online courses not recognized: NMC on medical courses in China)."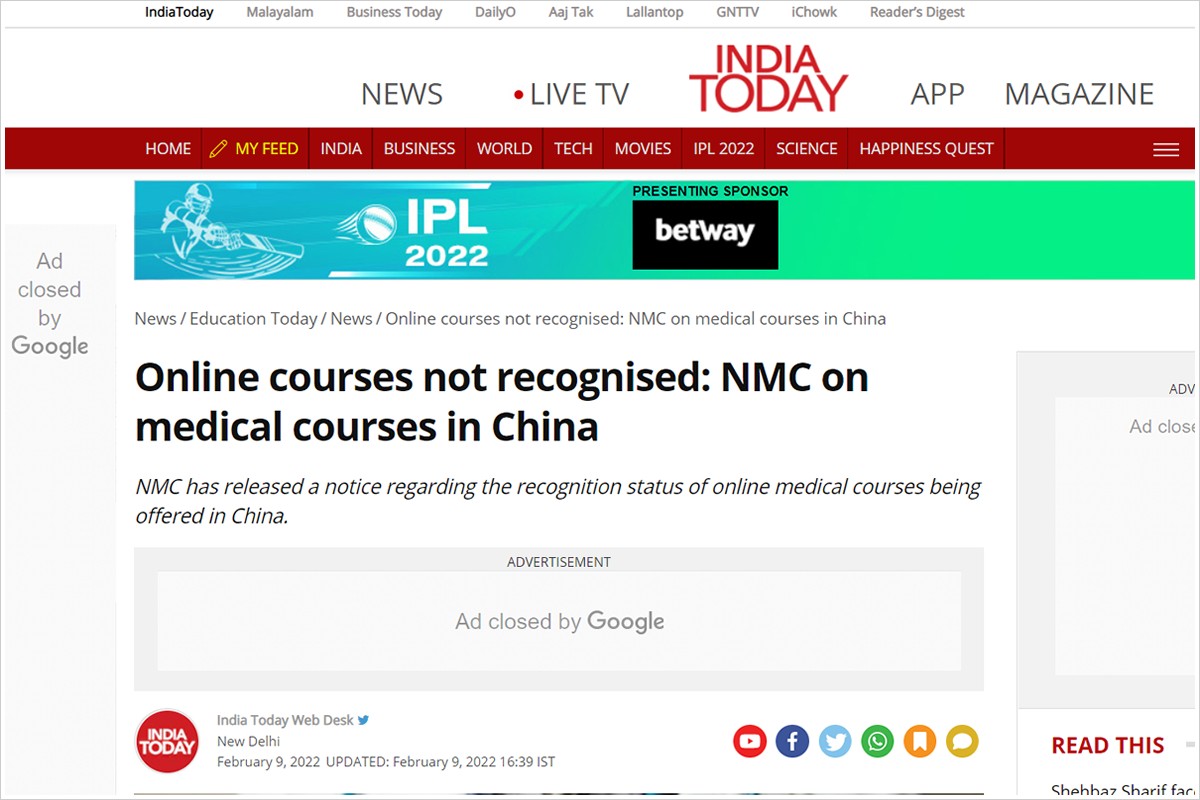 Pakistan's latest policy
It is reported that PMC(PAKISTAN MEDICAL COMMISSION) recognizes the MEDICAL degree obtained by students in China. Students can be certified in different ways, but students cannot be certified for online MEDICAL experiments and internships. But the PMC will allow students studying in Chinese universities to do internships in Pakistani hospitals to solve related problems(FOREIGN GRADUATES LICENSING PATHWAYS).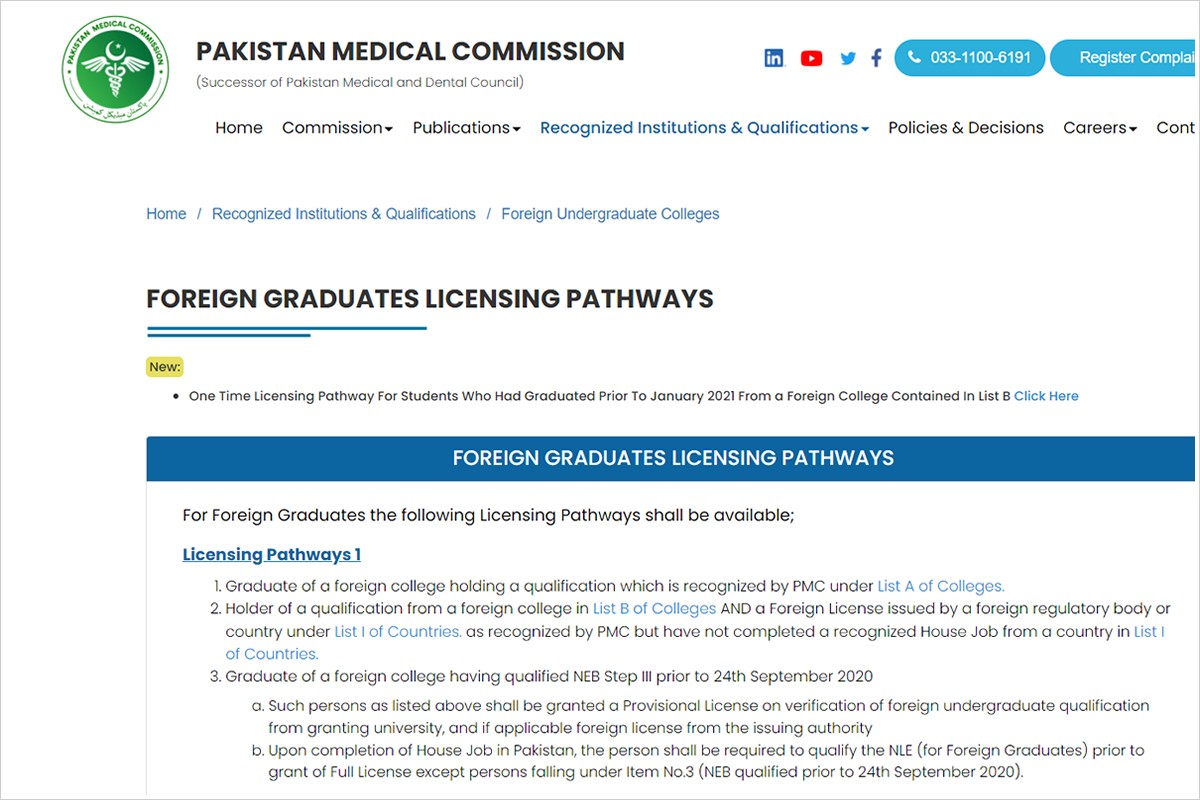 Sri Lanka's latest policy
The Sri Lanka Medical Council (SLMC) approves foreign medical degree programs. The approval granted by the SLMC to medical degree programs of all foreign medical schools/universities/institutions is for the conduct of their degree program, including preclinical, para-clinical, and hospital-based clinical training, in institutions and hospitals in the country in which the medical school/university/institution is located as specified in the medical degree approval application submitted by the medical school/university/institution to the SLMC(NOTICE TO SRI LANKAN CITIZENS UNDERGOING TRAINING IN MEDICAL DEGREE PROGRAMMES IN FOREIGN MEDICAL SCHOOLS/UNIVERSITIES/INSTITUTIONS).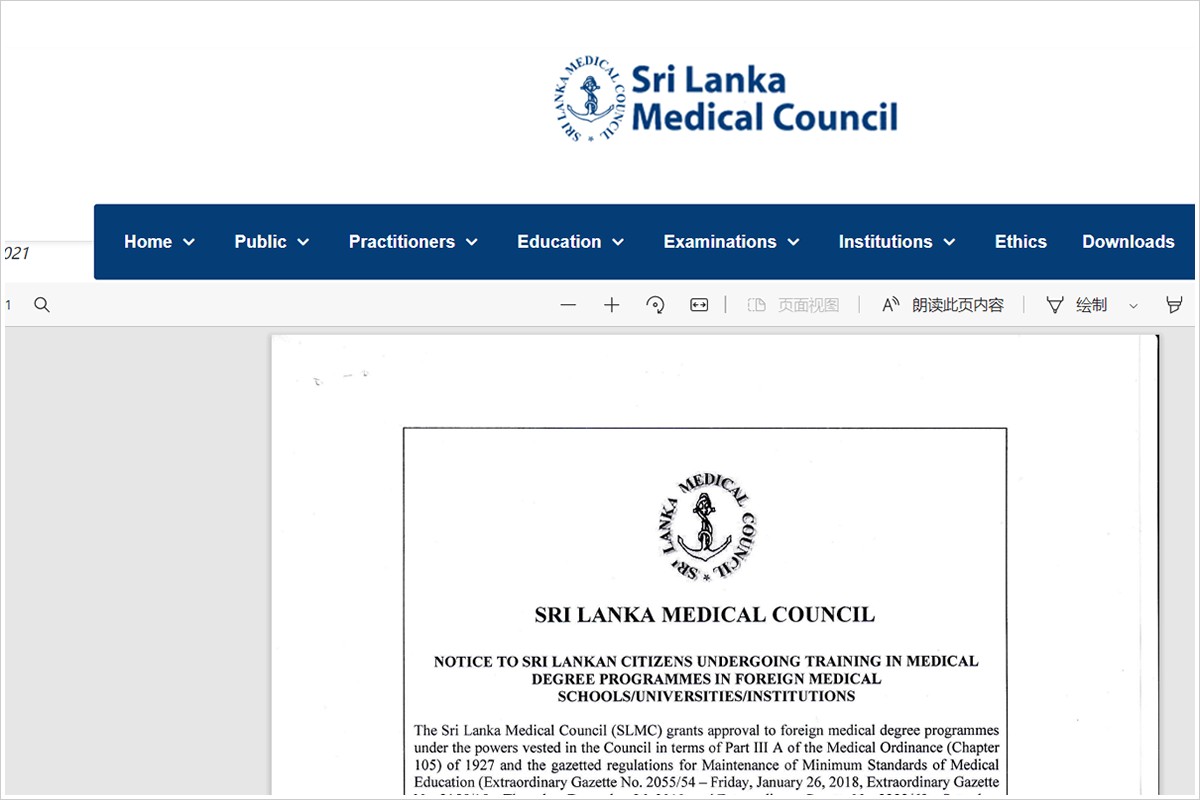 The epidemic has brought many impacts and changes to the industry of studying in China, and new trends have emerged in the industry. For international students who wish to study in China(Some Tips for Students Who Want to Study in China), it is difficult to come to China, but it is also full of opportunities. I believe that soon in the future, China will open its doors, and international students who seize the opportunity can study in their favorite Chinese universities.