What's Didi?
Didi, also known as Didi Chuxing, is the most common taxi-hailing software in China, equivalent to Uber in the United States. Using didi has become a lifestyle for Chinese young people, which is cheap and convenient. In some places where it is difficult to meet taxis, Didi is even a necessary tool.
Next, I will share with you the way I use Didi which is very simple. I believe you can try it successfully after learning it once. How to take a cab/taxi by Didi Chuxing in China? Just follow me!
How to Take a Cab/Taxi by Didi in China?
Step 1:Open Alipay on your mobile phone and click Didi Taxi (If you couldn't find Didi Taxi, click "More" to find it ). Alipay is the most popular e-payment software used in China and almost every China Youth cannot live without Alipay. If you don't have Alipay, you can download and register your account. As long as your Alipay is bound to your bank card, you can use it for electronic payment. If you have Alipay, then move to the next step.

Step 2:Enter Didi Taxi. If the displayed language is not English and you don't know Chinese Language, then firstly let's set the Language as English by clicking "我的"(Me) → "设置"(Settings) → "中文-EN"(Chinese-English) → "English" → "Confirm". If your software language is already English, just skip this step.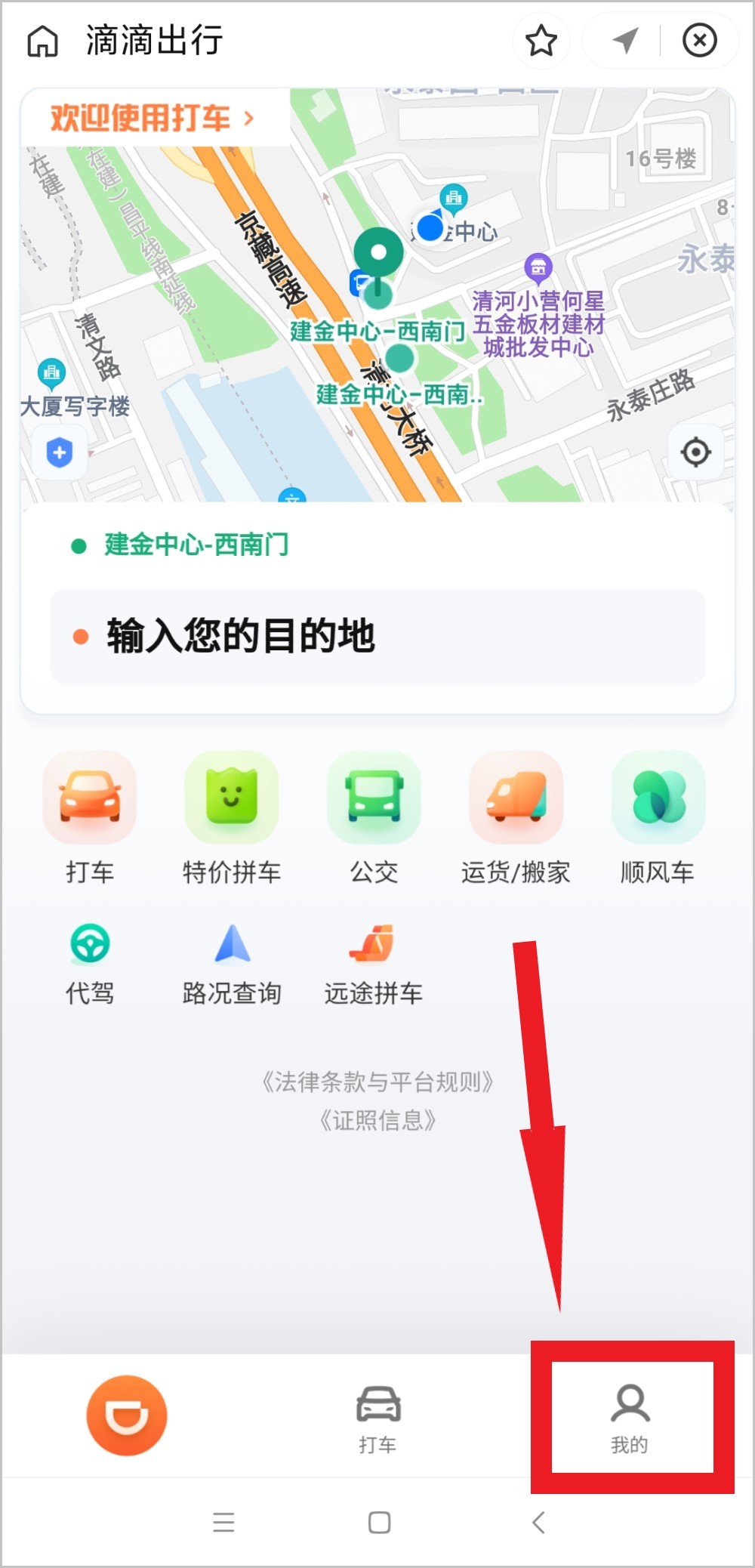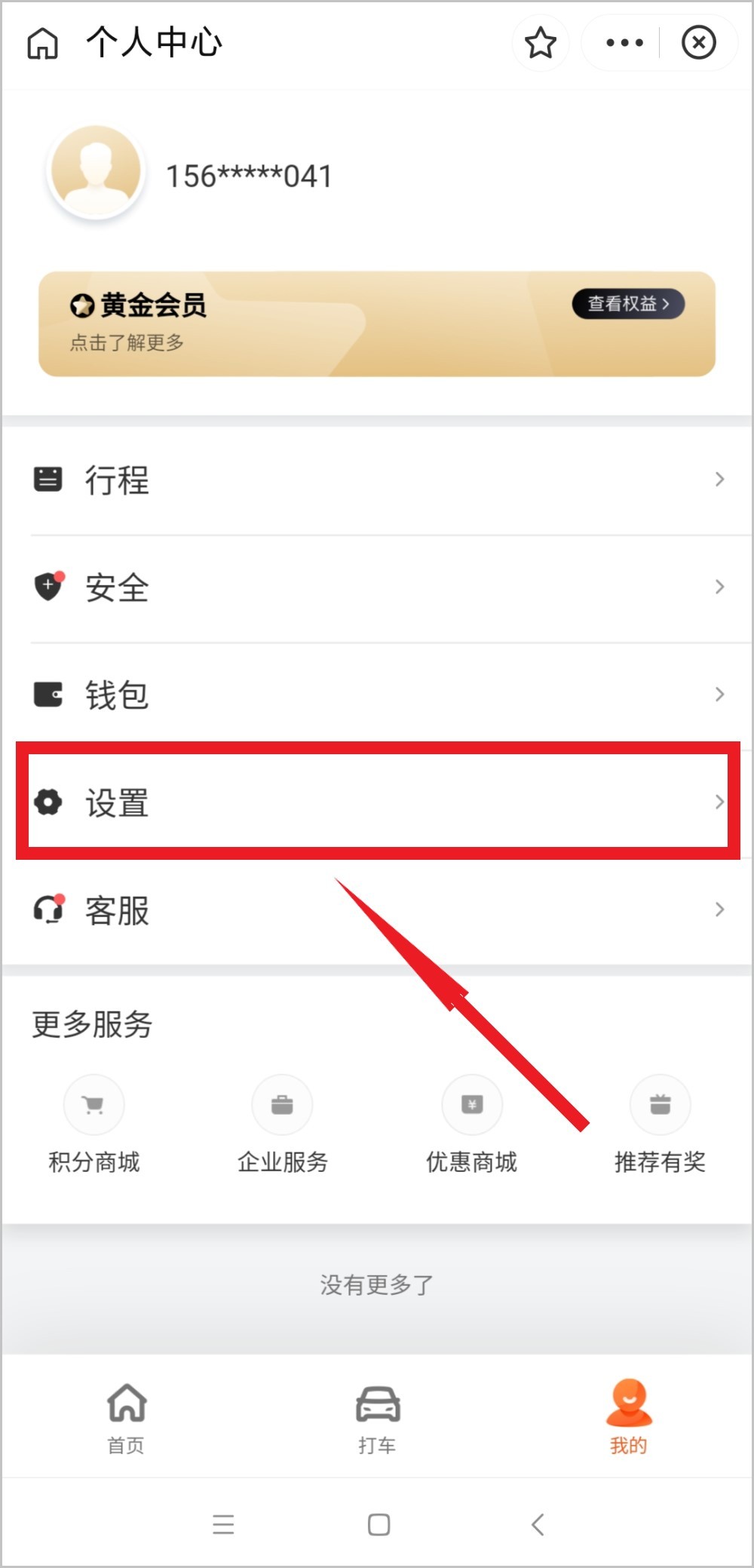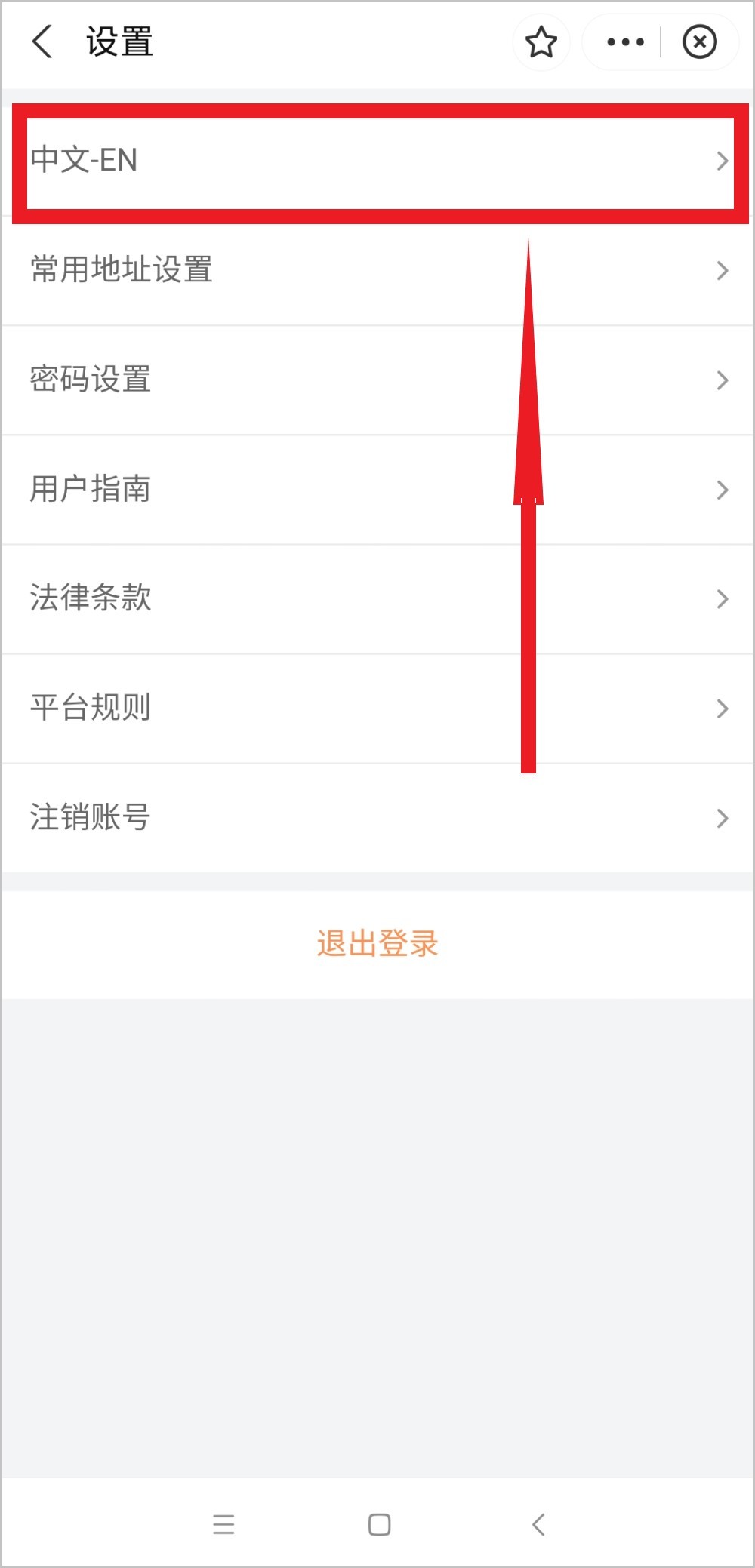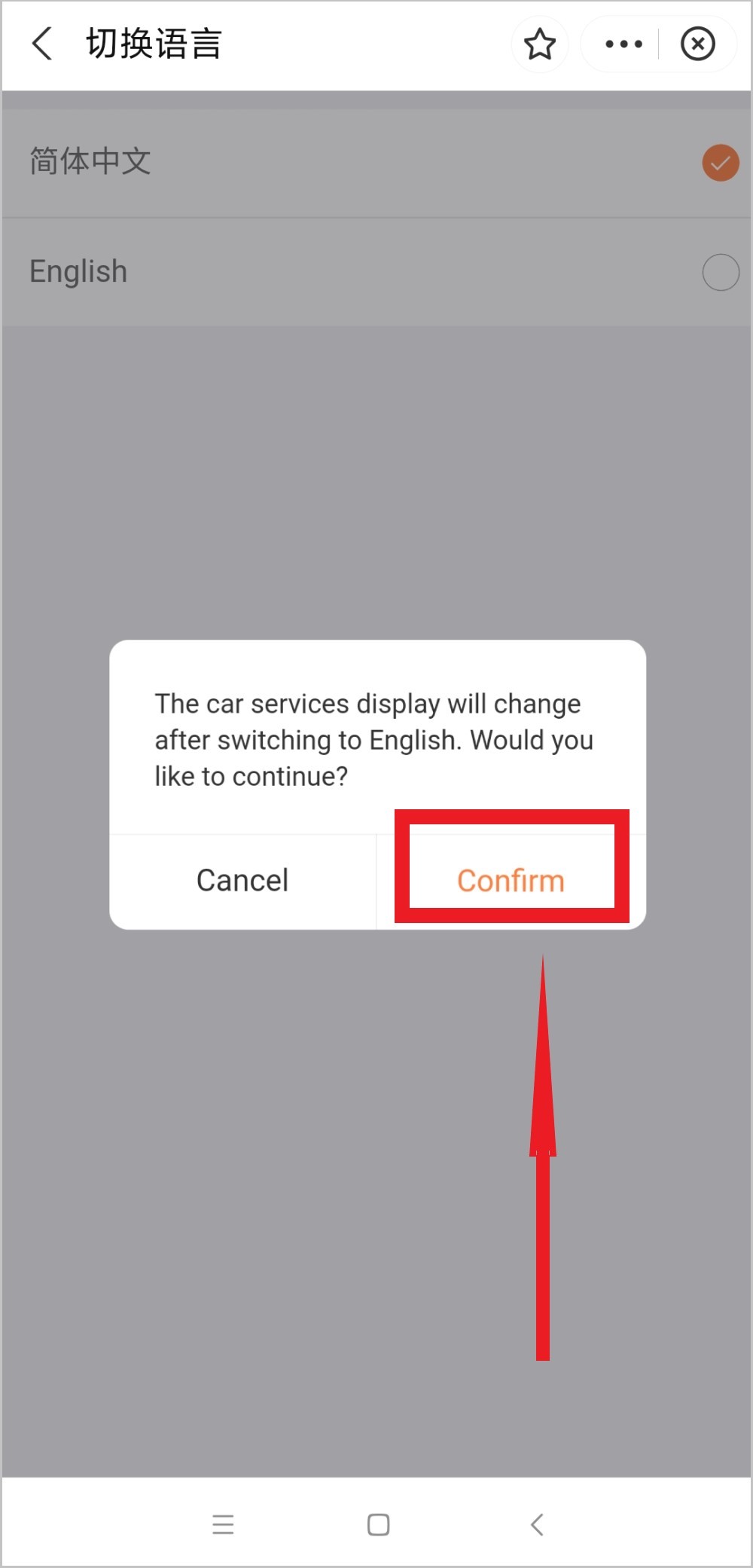 Step 3:Enter your destination location in Area 2 (Area 1 is where you are now)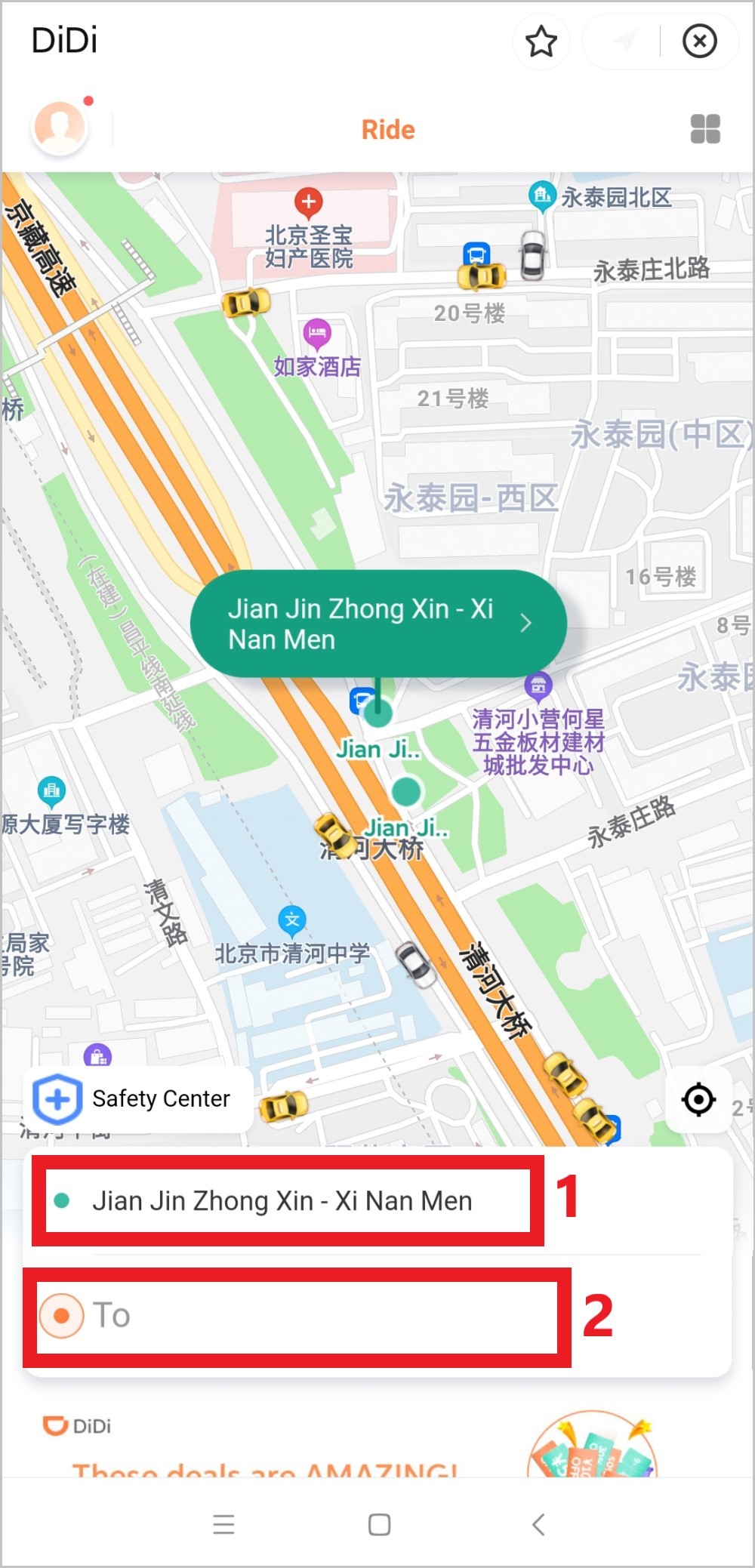 Step 4:Select the correct destination location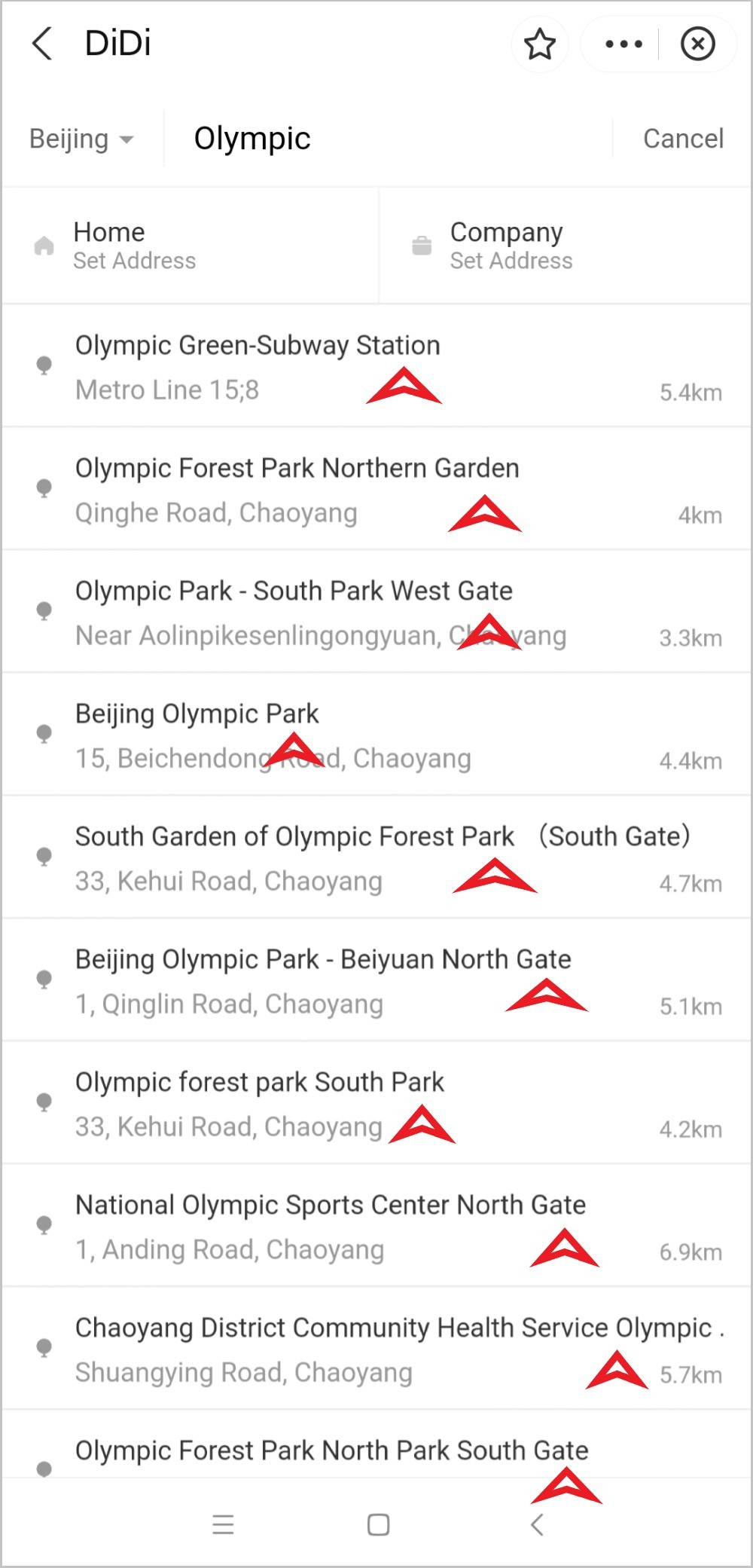 Step 5:Tick the type and price of the cars you want to call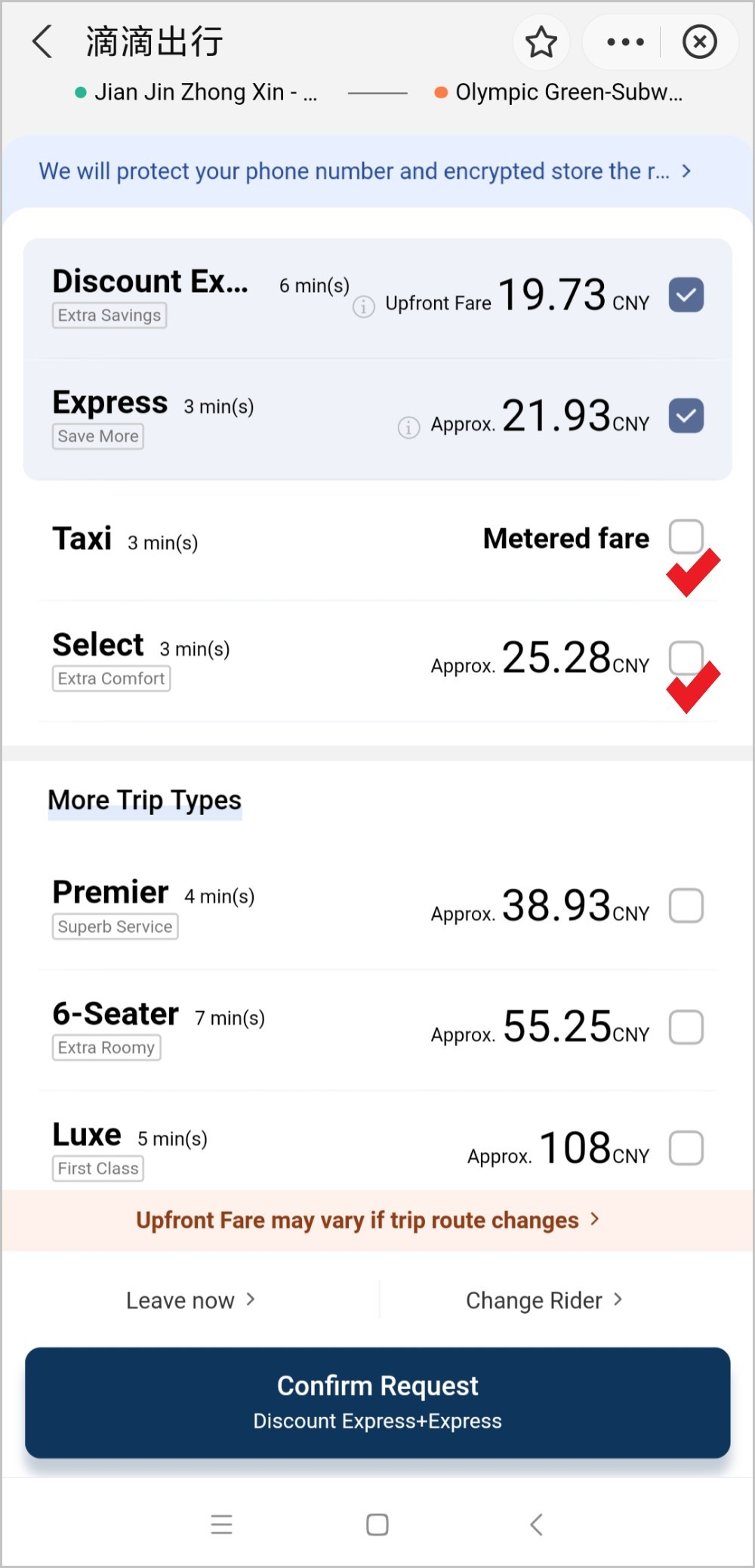 Step 6:When a driver responds to your order, the driver's information will appear on your screen, and then you just need to click"Got it, I'm ready".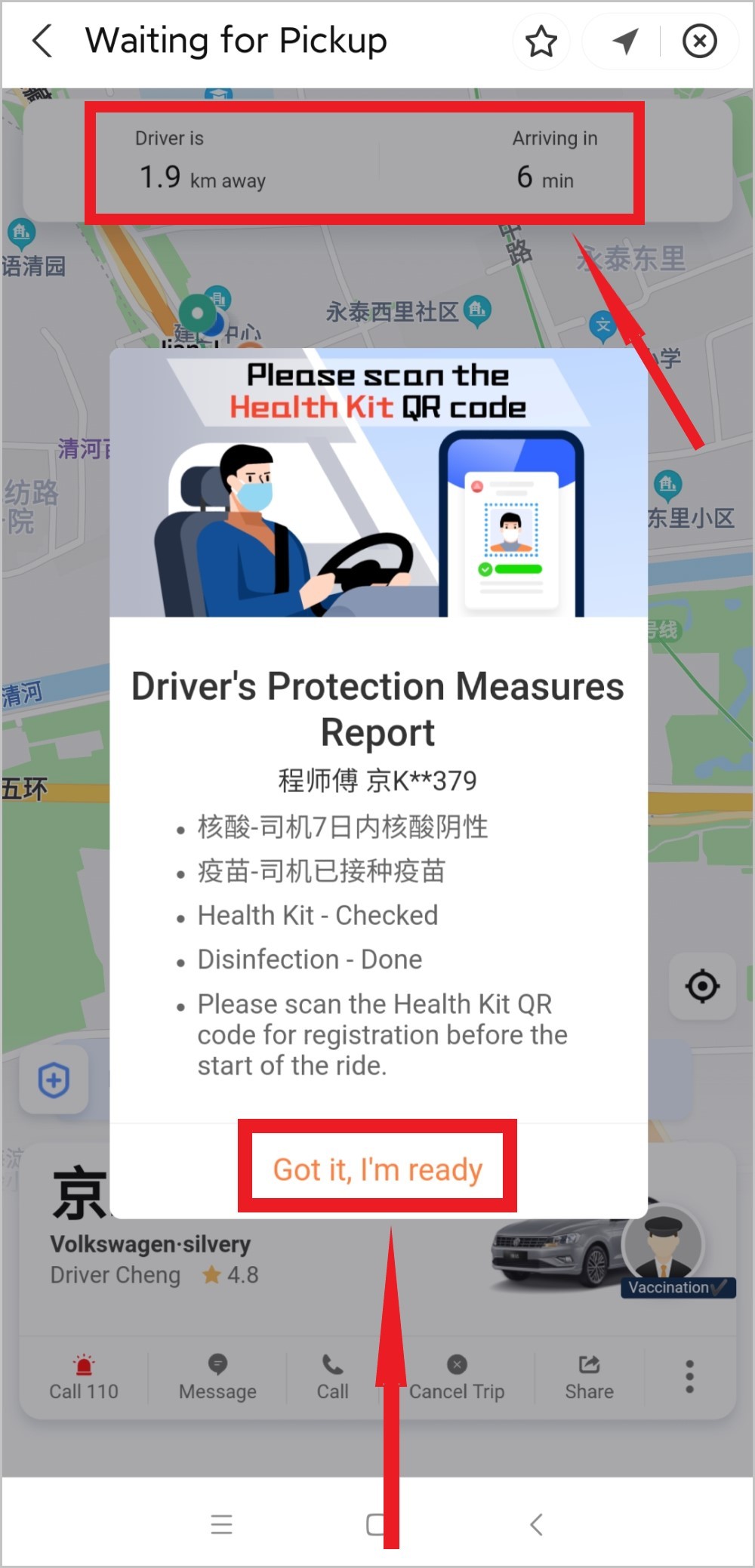 Step 7:Waiting for the driver. At this time, you can see the information and location of the driver and the car. What's more, you can also call the driver, send messages to the driver, cancel the trip, share the trip, etc.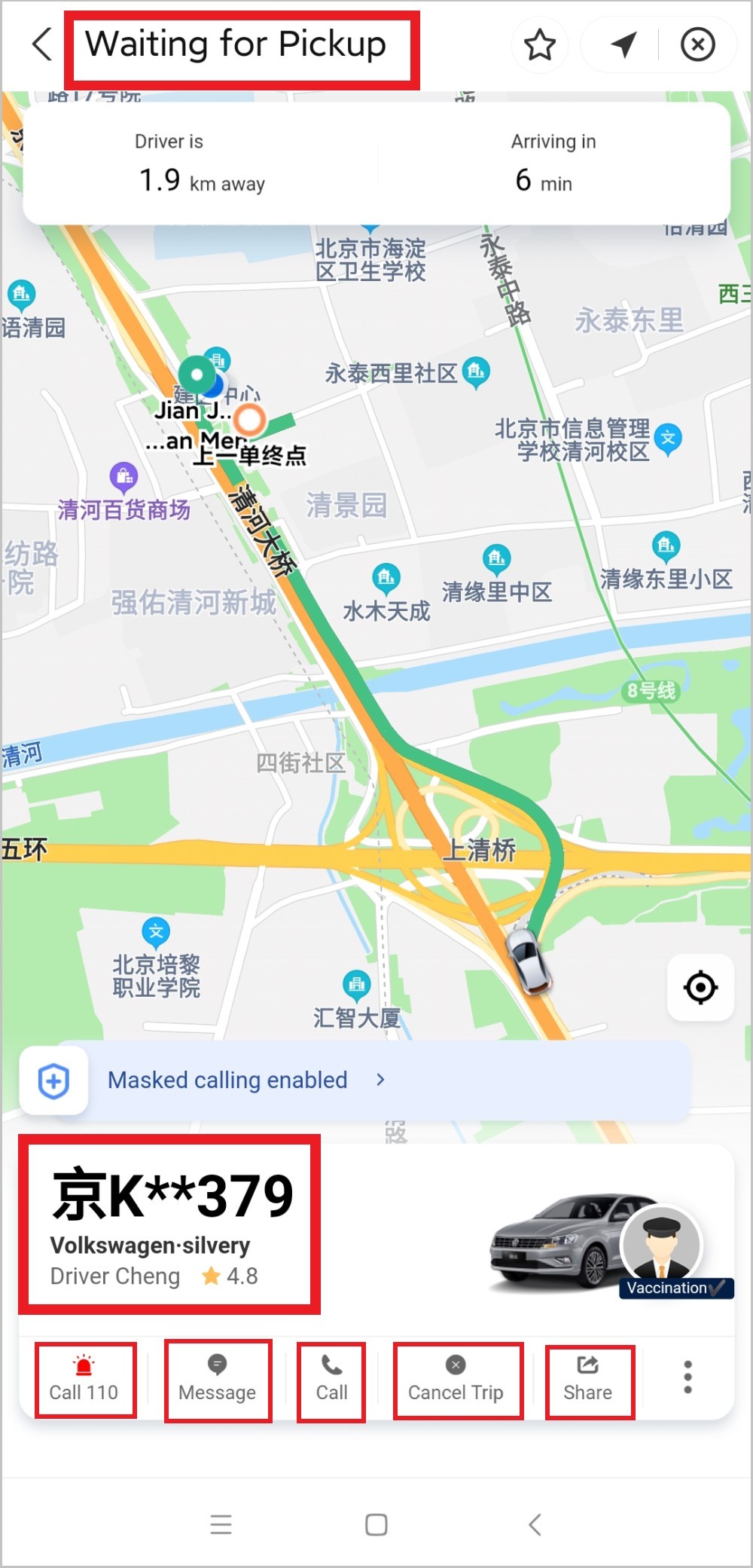 Step 8:You can get on the bus when the driver arrives. The taxi fare will be deducted automatically from your Alipay account after the trip.
8 steps to take a cab/taxi by Didi Chuxing in China! Isn't it easy?
Tips for taking a cab/taxi by Didi Chuxing in China:
1. Fasten your seat belt after getting on the car
2. Wear a mask during the pandemic
3. Take all your belongings with you when you get off the car so as not to lose them
4. Maybe you couldn't find the individual software of "Didi" in your APP Store but it's okay, just use it via Alipay.
Do you know how to take a cab/taxi by Didi Chuxing in China now? Try it when you come to China!