The 4 steps to obtain an acceptance letter from supervisor, along with the sample of email to Professor and samples of acceptance letter.
When we apply to become a graduate student in a Chinese University, we need to submit a lot of application documents, one of the most important documents is the supervisor acceptance letter. In some well-known and strict universities, if you don't have a supervisor acceptance letter, it means that you don't even have the qualification to become an admission candidate. Not all schools think that the acceptance letter is a necessary document, but the importance of this letter is still self-evident. Then how can we get that letter successfully?
1. What's Acceptance Letter from Supervisor
2. Steps to Obtain Acceptance Letter from Supervisor
3. Email Sample to Professor for Acceptance Letter
4. Samples of Acceptance Letter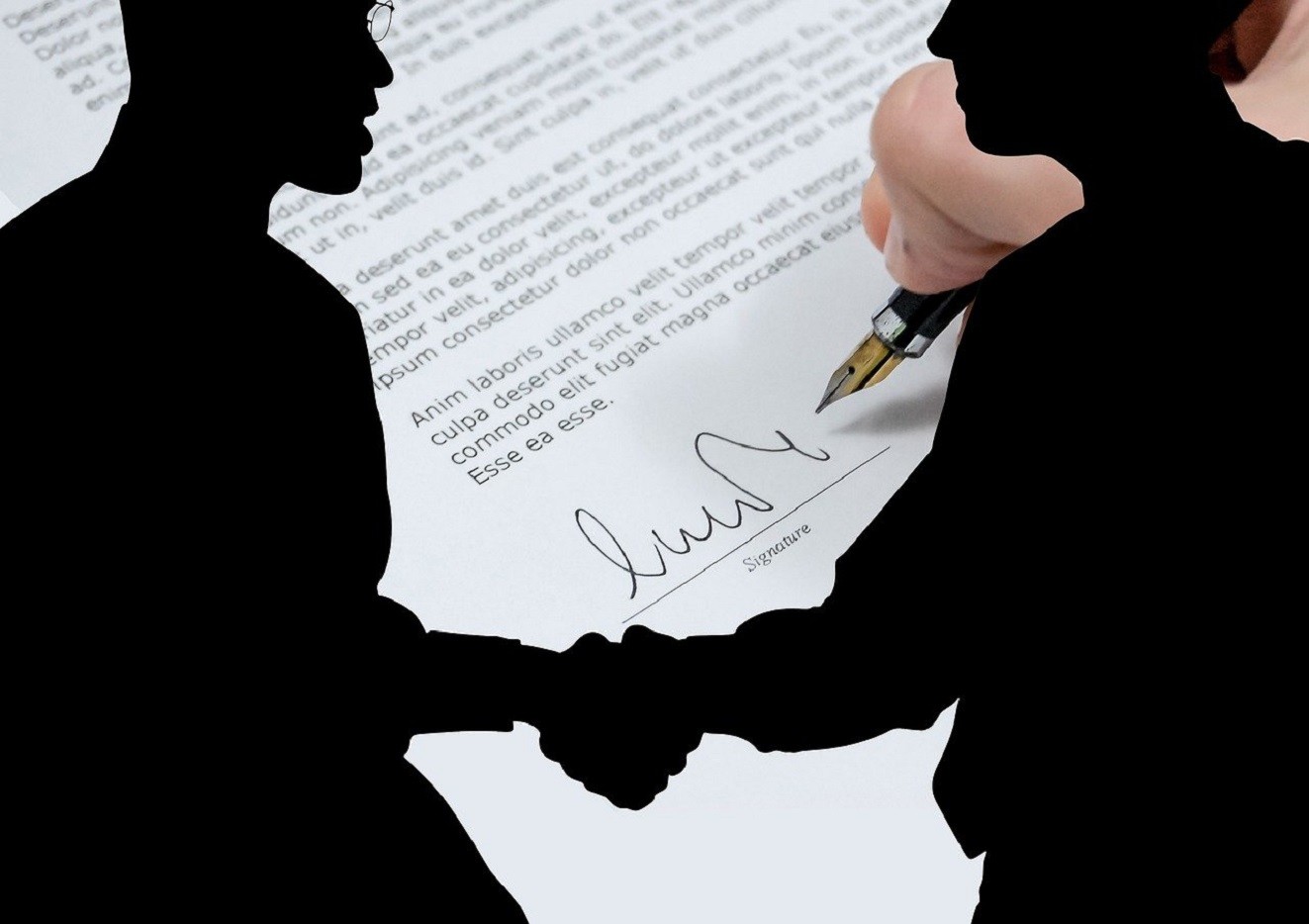 # What's Acceptance Letter from Supervisor
A supervisor acceptance letter is a letter or form from the Chinese supervisor saying that she/he is willing to accept you as her/his master/PhD student. This form/letter should be filled/written by professors of the Chinese University according to the teacher's knowledge of the applicant. This form/letter cannot be used as an official admission letter; it can be used as a supplementary part of the application materials for applying at Chinese universities. For most Chinese universities, such a letter/form is a necessary document to enroll new graduate students. Major and supervisor usually cannot be changed if the applicant wins a scholarship or gains admission.
# Steps to Obtain Acceptance Letter from Supervisor


Step 1: Find your target university and the professors with the correct expertise in your field of interest.
You can find the research program/major that best matches your educational background, skills, and qualifications at the website of your target university. Read through the faculty list and find out the one who is doing related to your area or your target major/program. Then you can do a web search on the faculty members' names, and check their publications. Hope you can find the professor who matches you best in this way!
Step 2: Get supervisors' information and prepare the documents to be sent to the potential professor.
After you decide which professor you want, you can get to the next step. Get supervisors' contact information at the school's official website and prepare the following documents.
1). Fill out the Applicant Information if you can download any Supervisor Acceptance Letter/Form from the school's official website.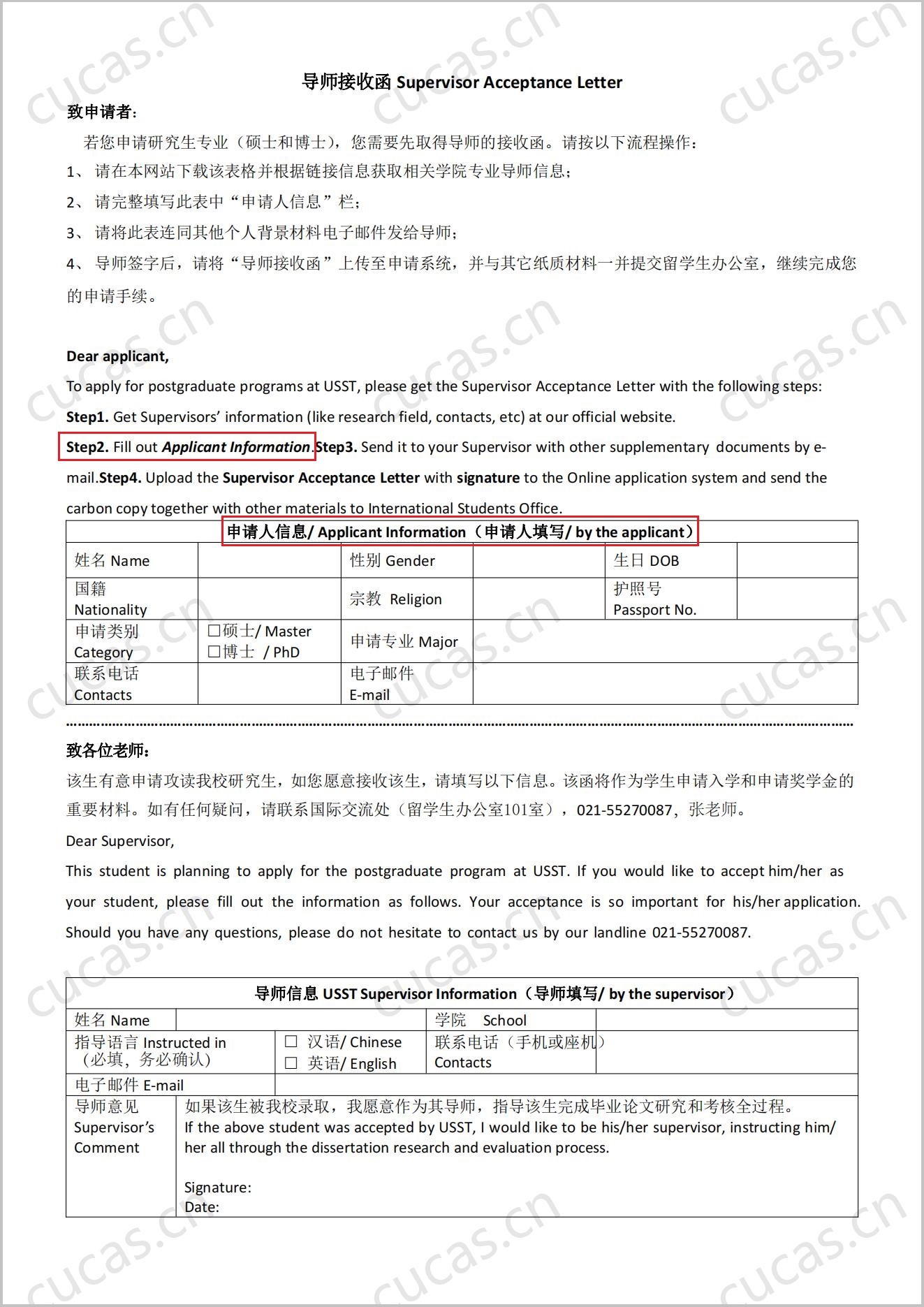 If you find no such letter/form on the school website, then just leave it because the supervisors know how to write such a letter.
2). CV
What should be included in your CV:
- Your personal information and contact information
- Education background
- Academic awards or highlights like publication
- Research/work experience like conferences/seminars/workshops experience
- Skills and abilities
3). Research Proposal
4). Relevant transcripts and certificates that can prove your previous performance
5). Other common application documents if you have
Step 3: Contact the professor and try to get their acceptance letter. 
Send an email to your target supervisor with the documents you prepared and make your purpose clear in the email:
- Why do you wish to enter graduate studies at this university?
- Why the supervisor's area of research will match with your research goals?
- Make it clear that you are familiar with their work and how to work with them.
If you have a chance to meet the professor in person, then consider meeting or talking with the potential supervisor in person. If the professor does not reply to you, you can try to resend the email or call them. If you get no result from the professor, you can try to find other professors.
Step 4: Prepare the whole required application documents and upload the Supervisor Acceptance Letter with signature when you apply for that Chinese university.
# Email Sample to Professor for Acceptance Letter

Subject: xxx Supervision Request in xxx
Respected Professor xxx(name),
Hope you are always doing well!
I am xxx from xxx and I have recently completed my xxx degree with CGPA xxx in June 2021 from xxx University, Canada. xxx University is ranked xxx in the xxx field in Canada. I am writing this email to request your acceptance of xxx.
I have looked deep at your awesome profile and came to know that you are working in the xxx field which is xxx. This type of research field is really amazing that can be used to enhance our future products which make the world a better place to live.
 I am interested in your research field of xxx for my xxx degree program under your supervision. I want to join your research team and contribute my efforts to the research area of the xxx with my skills and expertise and complete my xxx studies under your supervision. I am a sincere, hardworking, xxx, and mission-oriented person with strong problem-solving, xxx, and analytical skills. I will complete the assigned task with full responsibility and to the best of my abilities.

Therefore, I would like to apply for the xxx program under the xxx scholarship at your university. I'd like to inquire whether you are accepting international students at this time. In consideration of that, I am requesting you to kindly consider me as an xxx student under your supervision. Thank you so much!
Therefore, I need an Acceptance Letter from you for the xxx scholarship 2022 September intake. I have attached my Research Proposal, CV, xxx, and Transcript for your reference. I will be looking forward to your positive response. Appreciate again!
Best Regards
# Samples of Acceptance Letter